California Heat Wave Intensifies Wildfire Threatening Homes
Petaluma, CA
Santa Cruz, CA
by
ABC News via Associated Press
,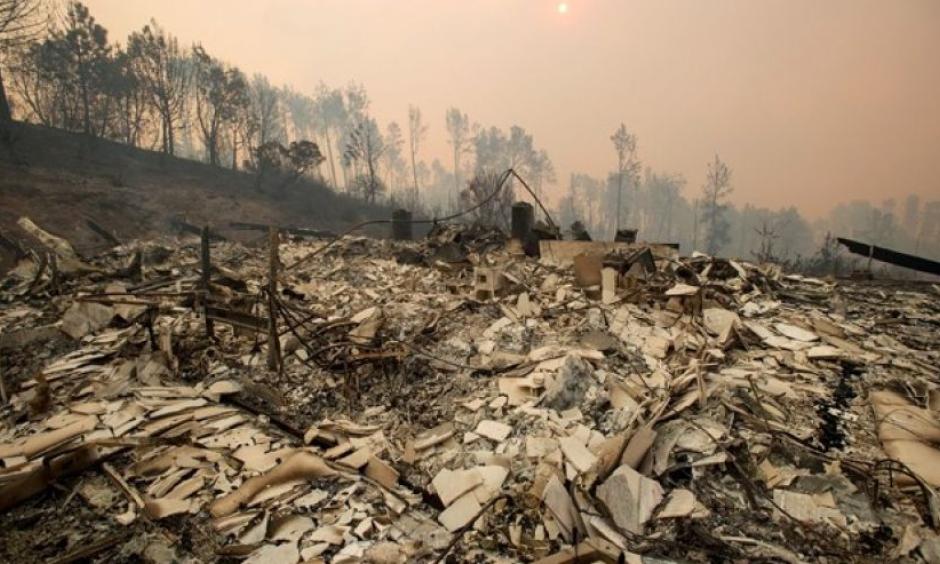 A grass fire along a Northern California highway spread to parched trees, and flying embers landed on nearby homes, setting at least eight homes on fire, authorities said.
The fire started on vegetation and quickly spread to a row of Eucalyptus trees lining Highway 101 in Petaluma, California, Petaluma fire Battalion Chief Jeff Holden said.
The flames apparently damaged gas service valves on multiple homes, and "flames shot like a torch in the attic," Holden told the Press Democrat.
At least two homes were gutted, but authorities had yet to assess the extent of the damage on the other six homes.
A heat wave stifling drought-stricken California worsened a wildfire Tuesday that burned some buildings and forced people from their homes in remote communities along the Santa Cruz Mountains...
The blaze broke out Monday during a statewide heat wave, and crews prepared for another day of witheringly low humidity and temperatures in the upper 90s