California Prepares For Wildfire Season As Climate Change Keeps Temperatures Rising
Riverside County, CA
Ventura, CA
Paradise, CA
,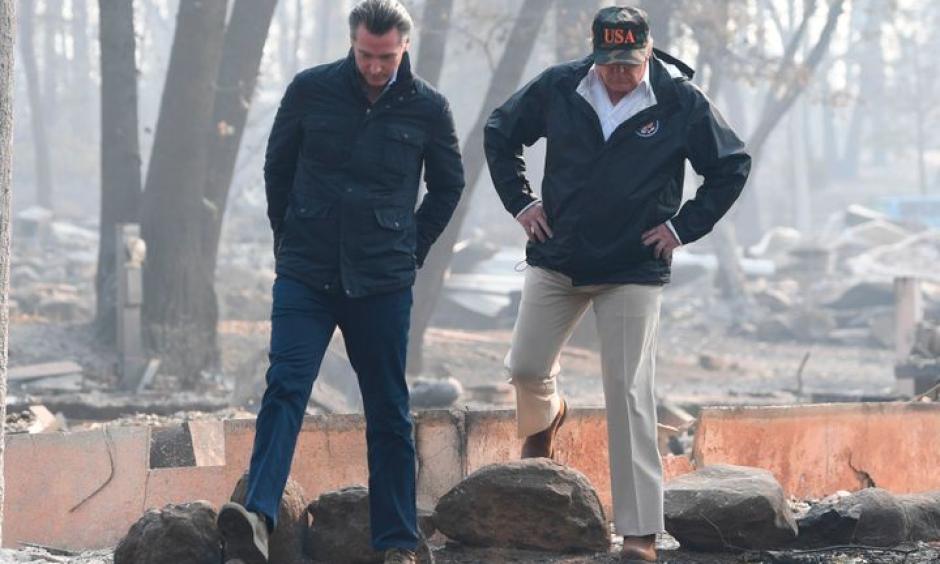 Despite a mild summer and rain in the forecast, California state officials are braced for another wildfire season after last year's fires across the state caused dozens of deaths and the displacement of thousands of residents.
Last year's most damaging fires ― the Camp fire in Northern California and Woolsey fire in Southern California ― didn't start until November, and while Californians are grateful for the upcoming rains and cloudy, cooler skies this week, Michael Mohler, deputy director at Cal Fire, said they might not be a cure-all for the typically dry summer heat.
...
While dry fields are the most proximate cause of fires, climate change is perhaps the true culprit. Because temperatures are steadily rising, snow is melting too fast and forests are drying up, creating a recipe for disaster. Wildfire seasons on the West Coast are lasting longer than ever ― in the 1970s, wildfire season was five months long, while now it's seven. Individual wildfires are also burning through more and more land every year.
...
[Hannah-Beth Jackson, a Southern California Democrat] has spent the last year preparing for fire season. Her district, which includes Ventura County, has been one of the hardest-hit in the state. Last year's Woolsey fire burned through Ventura and Los Angeles counties, and in 2017, the Thomas fire burned in Ventura County for 40 days.
In response, Jackson drafted two bills aimed at preventing and responding to such fires ― one relating to climate justice and another relating specifically to wildfires. Jackson's district is about 40% Spanish-speaking, and that community was hit hardest when the Thomas fire started.
...
"We really need to start planning better in these kinds of events," Jackson said. "We have to recognize that climate change has really created a very, very dangerous situation and we've got to be able to step up and meet it."