California wildfires scorch parched hillsides and destroy one home in sweltering heat
,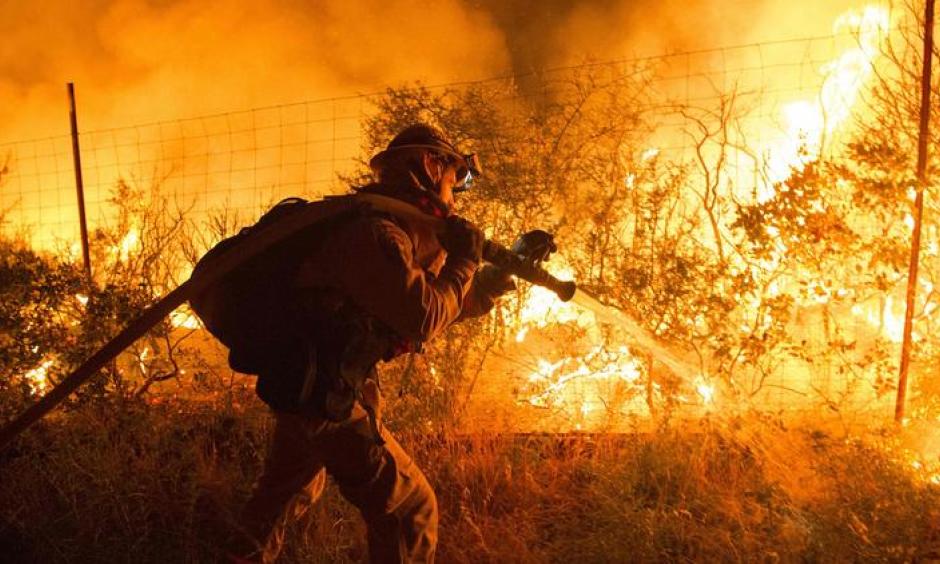 ast-moving wildfire burning in the Santa Cruz Mountains has scorched at least 1,000 acres, destroyed a home and triggered evacuations, as firefighters continued to battle multiple blazes across the state Tuesday.
Flames from the Loma fire are threatening at least 300 structures near Loma Prieta and Loma Chiquita roads, 10 miles northwest of Morgan Hill, in the mountains north of Santa Cruz, according to the California Department of Forestry and Fire Protection. Mandatory evacuations were issued to residents living in the Loma area.
Triple-digit temperatures and dry conditions are driving the explosive blaze, which started about 3 p.m. Monday, according to Cal Fire Capt. Brian Oliver. The fire is 5% contained...
The Loma fire is one of several wildfires in Northern and Southern California that have threatened homes and triggered evacuations amid record-breaking heat. The volatile fire conditions are due largely to years of drought and the presence of extremely dry vegetation, according to fire authorities.
In the Bay Area, eight record temperature highs were set Monday: Salinas reached 104, making it the second warmest September high since 1958, the weather service said