California's destructive summer brings blunt talk about climate change
,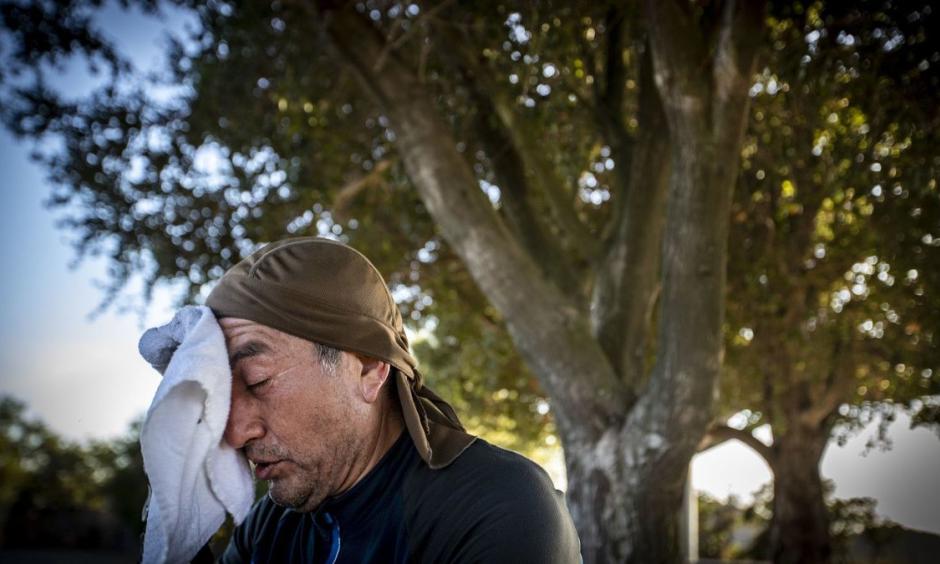 At Scripps Pier in San Diego, the surface water reached the highest temperature in 102 years of records, 78.8 degrees.
Palm Springs had its warmest July on record, with an average of 97.4 degrees. Death Valley experienced its hottest month on record, with the average temperature hitting 108.1. Park rangers said the heat was too much for some typically hardy birds that died in the broiling conditions.
Across California, the nighttime brought little relief, recording the highest minimum temperature statewide of any month since 1895, rising to 64.9.
California has been getting hotter for some time, but July was in a league of its own. The intense heat fueled fires across the state, from San Diego County to Redding, that have burned more than 1,000 homes and killed eight. It brought heat waves that overwhelmed electrical systems, leaving swaths of Los Angeles without power for days.
...
July's exceptional heat puts the state on track to be in the running for the warmest summer on record, exceeding the record broken just last year, said UCLA climate scientist Daniel Swain.
"This is not some fluke. This is part of a sustained trend," Swain said.
The excessive heat is already causing problems for wildlife.
...
"The fuels up there are just explosively dry," Swain said, "due to a combination of low precipitation last winter, extremely high temperatures this summer and also, still, the legacy of the long-term drought."