California's Northern Sierra Nevada Nearing All-Time Wettest 'Water Year'
,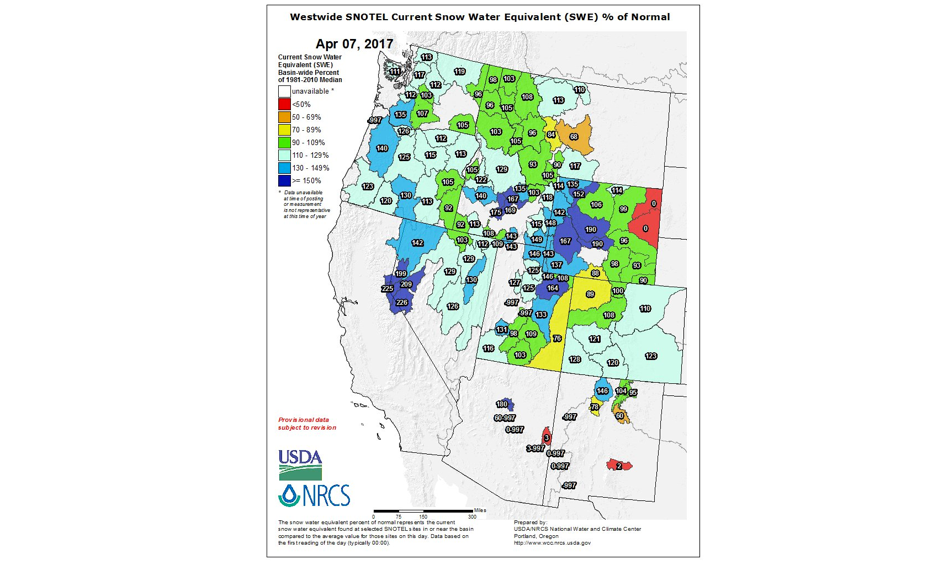 As of Sunday [April 9, 2017], the northern Sierra was less than 1 inch of water below the record of 88.5 inches, set during the 1982-83 water year, with an accumulated average of 87.7 inches of water across eight stations since Oct. 1, according to the California Department of Water Resources.
This record could be broken during a midweek storm system in the West.
Many reservoirs continue to run above average.