Carolinas Struggle After Florence's 1-in-1000-Year Rains by Bob Henson
Wilmington, NC
Fayetteville, NC
,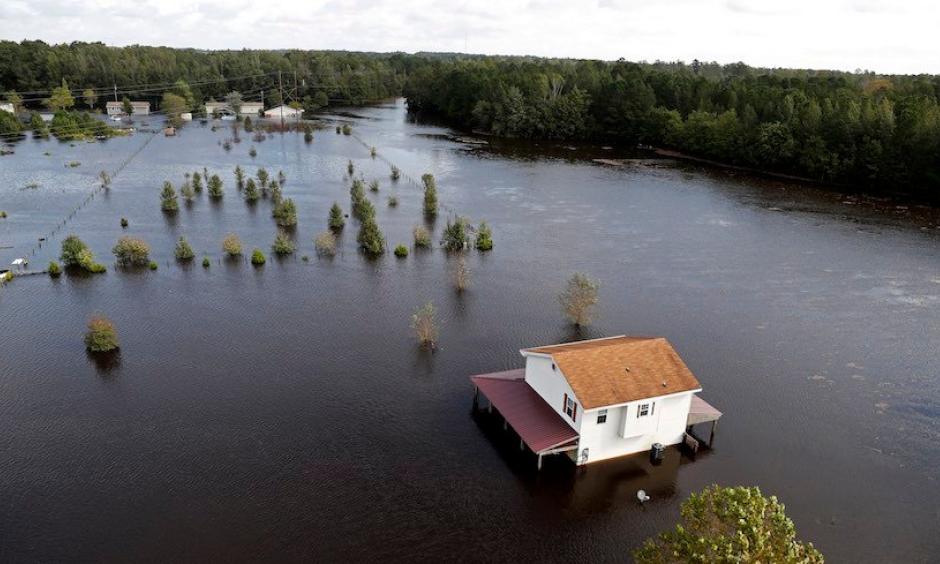 At least five record river crests had already been established by Monday afternoon, all of them topping records established during either Hurricane Floyd (1999) or Hurricane Matthew (2016). Most of these are predicted to remain above the previous record levels throughout this week. Records set as of early Monday afternoon include:
Northeast Cape Fear River near Chinquapin, NC: 24.21' (old record 23.51' during Floyd)
Northeast Cape Fear River at Burgaw, NC: 23.19' (old record 22.48' during Floyd)
Trent River at Trenton, NC: 29.28' (old record 28.42' during Floyd)
Little River at Manchester, NC: 34.3' (old record 32.19' during Matthew)
Black River near Tomahawk, NC: 28.71' (old record 27.92' during Matthew)
...
A wide swath of North Carolina and a small section of South Carolina experienced 72-hour rains that on average occur every 1,000+ years (have a .1% chance of occurring in any given year). Note that a 1-in-1000 year rainfall event is not the same as a 1-in-1000 year flood, which depends on more than just rainfall.