'Catastrophic' Floods Feared as Harvey Settles Over Texas
,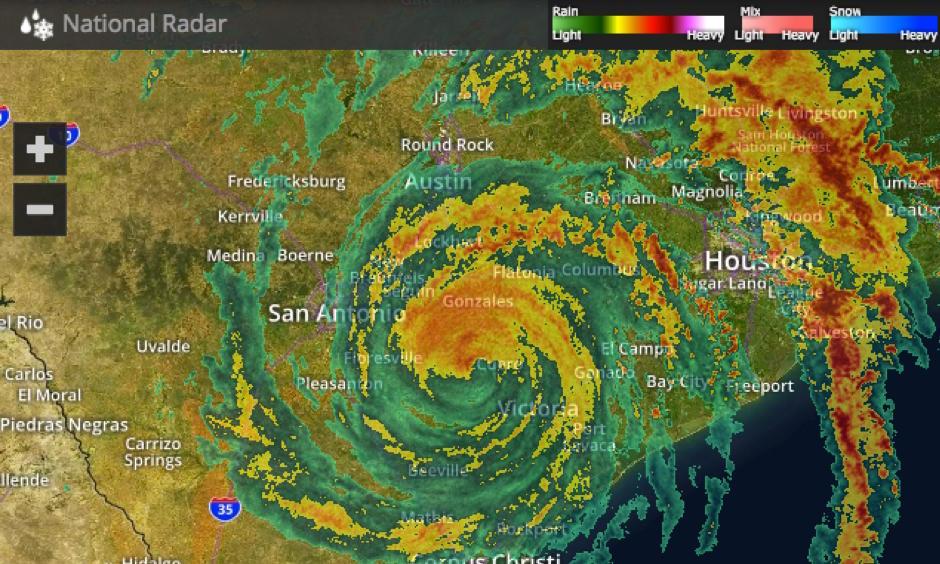 The fiercest hurricane to hit the U.S. in more than a decade spun across hundreds of miles of coastline where communities had prepared for life-threatening storm surges -- walls of water rushing inland.
The mammoth system made landfall late Friday about 30 miles northeast of Corpus Christi as a Category 4 storm with 130 mph winds. It gradually weakened over several hours to Category 1 but remained destructive, with sustained winds of 90 mph.
No deaths were immediately reported. High winds kept emergency crews out of many places, and authorities said it could be hours before emergency teams are able to fully assess damage.
...
By dawn, nearly 300,000 consumers were without power in the coastal region, and nearly 20 inches of rain had fallen in some places.
The mayor of Rockport, a coastal city of about 10,000 that was directly in the storm's path, said his community took a blow "right on the nose" that left "widespread devastation," including homes, businesses and schools that were heavily damaged. Some structures were destroyed.
...
About 10 people were taken to the county jail for treatment after the roof of a senior housing complex collapsed, television station KIII reported.