Central USA's wintertime floods among costliest in U.S. history
,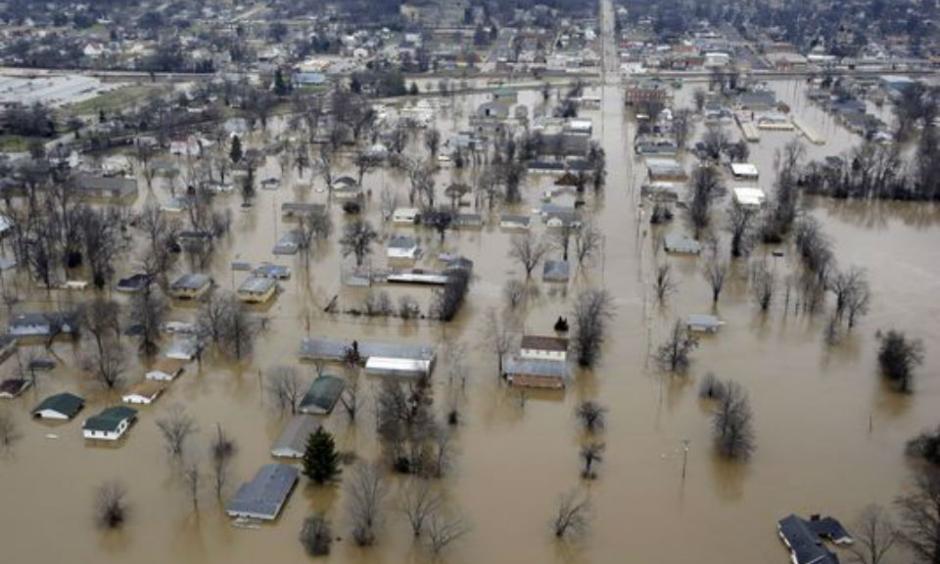 As floodwaters continue to rise along the lower Mississippi River, it's clear the slow-motion disaster will be among the costliest wintertime flood events in U.S. history. Now officials are simply trying to tally the price tag.
The National Oceanic and Atmospheric Administration (NOAA) on Thursday said damage from the floods will top $1 billion. That number is likely to climb as the unpredictable and overflowing Mississippi continues its march south...
Missouri picked up almost three times its average rainfall in November and December, said Kevin Trenberth of the National Center for Atmospheric Research. And the Mississippi River at Cape Girardeau, Mo., set an all-time flood record of 48.86 feet last week, breaking a record set during the floods of 1993, the National Weather Service said.
The floods stem from heavy rains linked to both El Niño and man-made climate change, Trenberth said. Such unusual rain and flooding at this time of year would have been outside the realm of possibility were it not for those outside factors, he added.