City of Houston breaks annual rainfall record set in 1900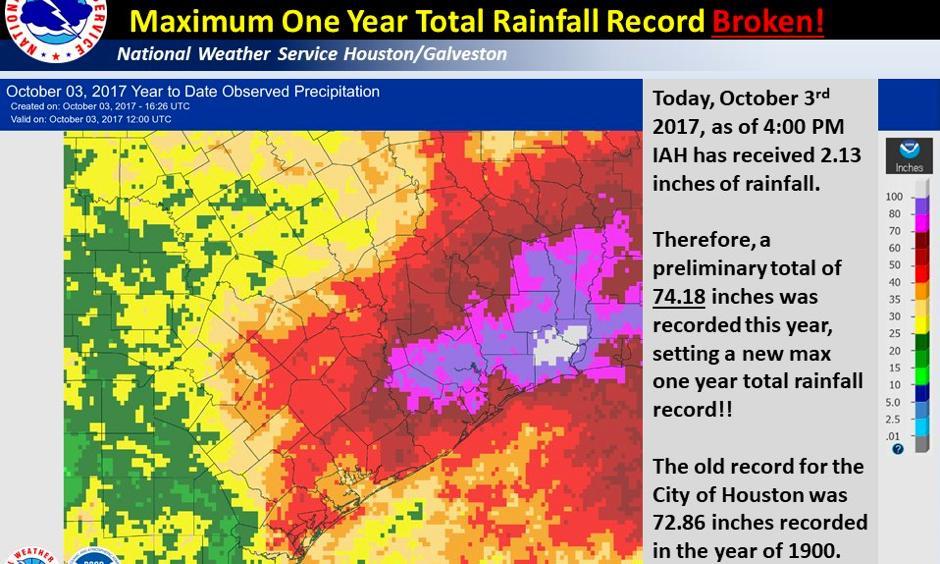 As of 21:00 UTC (16:00 CDT) on Tuesday, October 3, 2017, the City of Houston, Texas recorded a total of 1 884.2 mm (74.18 inches) of rain since the start of the year, setting a new max one-year total rainfall record.
This is still a preliminary report, NWS Houston said, adding that the old record for the City of Houston was 1 850.6 mm (72.86 inches) set in 1900 when the deadliest hurricane in US history destroyed Galveston. NWS keeps records as far back as 1888.