Climate change is altering the smell of snow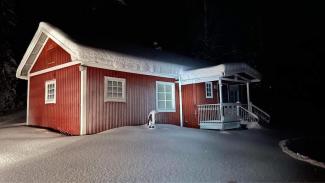 Climate Signals summary: Climate change is not only leading to a decline in snowpack, it's also changing the way snow smells, according to researchers.
---
Article excerpt:
Johan Lundstrom, a professor of clinical neuroscience who describes himself as a "smell researcher" at Monell Chemical Senses Center in Philadelphia, said because snow's smell reflects the impurities in the air, the flakes in Wisconsin smell different from snow in Sweden, and from snow in a city.
Climate change is affecting the way snow smells, said Parisa A. Ariya, a chemist and chair of the Atmospheric and Oceanic Sciences Department at McGill University. As the ground and air get warmer, that encourages the circulation — and intensity — of the odor molecules.
When snow falls, Ariya said, it's "a snapshot of the atmospheric process." In 2017, she helped conduct a study looking at how snow absorbs the pollution from gasoline engine exhaust, which could then contaminate the water and soil on the ground as it melts.
You can read the rest of this article here:
https://www.washingtonpost.com/science/2022/02/05/snow-smell-climate-change/