Climate Change Claims a Lake, and an Identity
,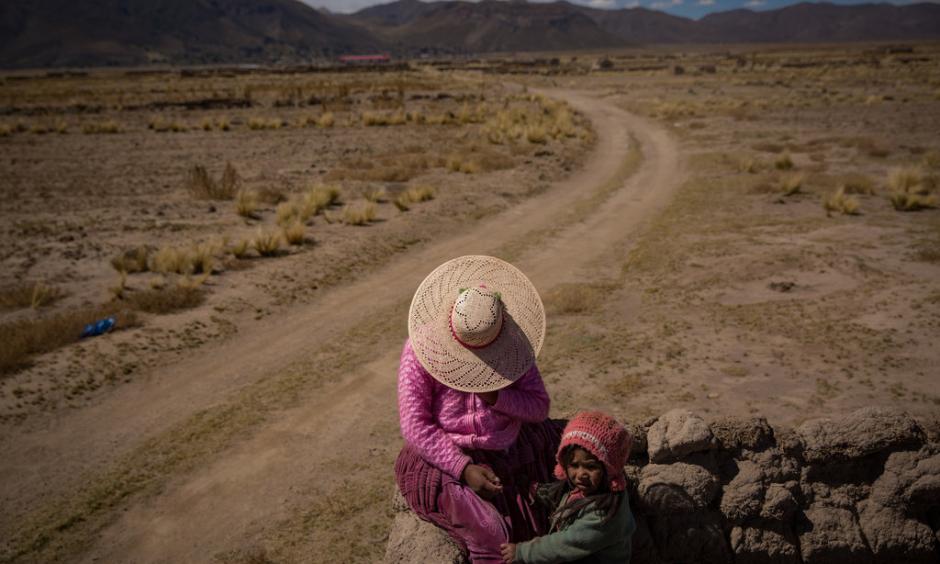 The water receded and the fish died. They surfaced by the tens of thousands, belly-up, and the stench drifted in the air for weeks.
The birds that had fed on the fish had little choice but to abandon Lake Poopó, once Bolivia's second-largest but now just a dry, salty expanse. Many of the Uru-Murato people, who had lived off its waters for generations, left as well, joining a new global march of refugees fleeing not war or persecution, but climate change...
After surviving decades of water diversion and cyclical El Niño droughts in the Andes, Lake Poopó basically disappeared in December. The ripple effects go beyond the loss of livelihood for the Quispes and hundreds of other fishing families, beyond the migration of people forced to leave homes that are no longer viable