Unseasonal dust storm sweeps through Phoenix
,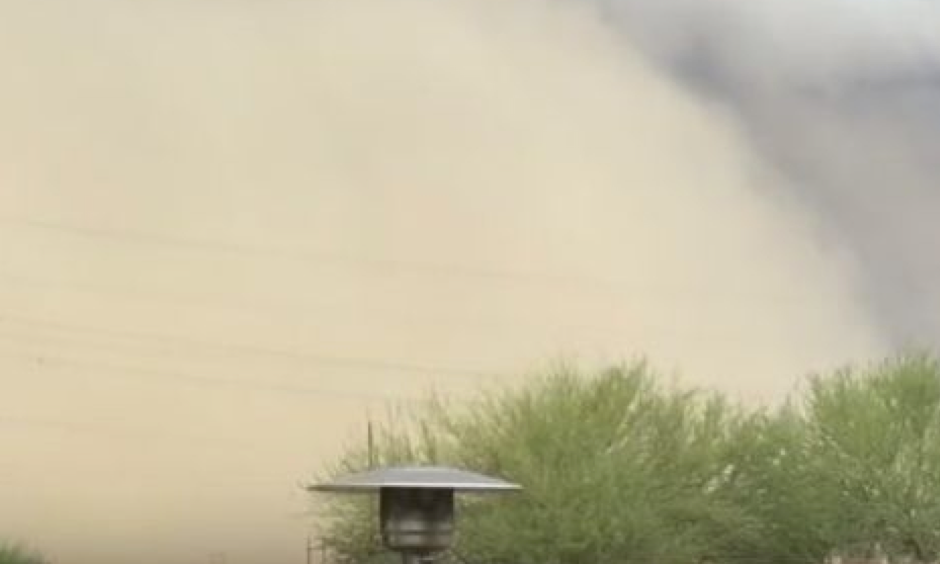 Recent analyses suggest that climate change may lead to precipitation declines in the early monsoon season, and drier conditions in the Southwest that favor haboob formation.[1]
The storm spread over Phoenix during the late afternoon hours (local time), surprising the residents and causing traffic disruptions across the affected areas. According to some eyewitnesses, the visibility reduced to less than a mile while strong rains soaked the streets, delaying the local commute.
...
According to Jonathan Belles, a weather.com meteorologist, the storms in southern Arizona produced wind gusts between 32.2 and 56.3 km/h (20 and 35 mph) while approaching the Phoenix metro.
Dust storms in the region usually occur during the monsoon season. However, the 2016 Arizona monsoon season already ended, and this event has taken the people by surprise.