Climate change partly to blame for early bushfire season
by
The Guardian via The Conversation
,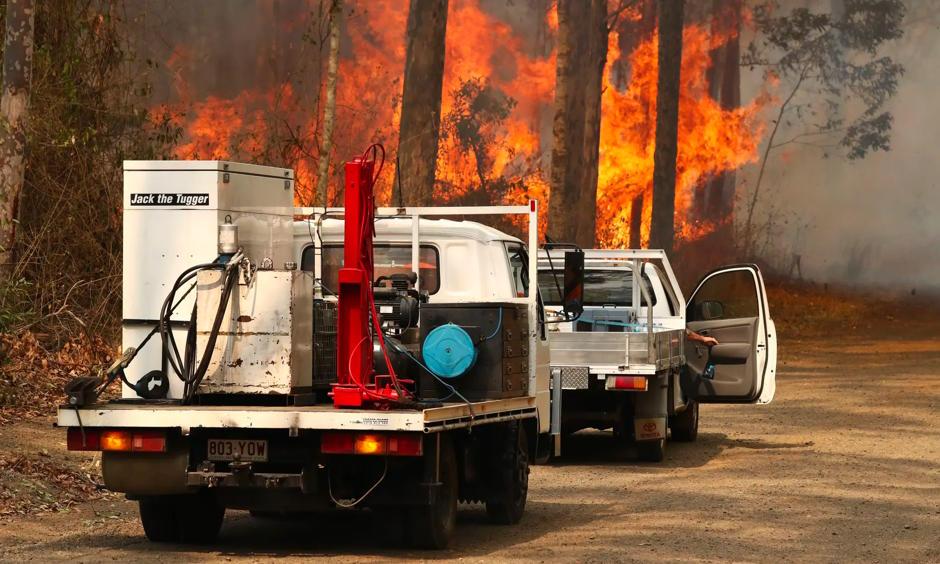 Summer might be more than six weeks away but out-of-control bushfires have already torn across parts of eastern Australia in recent days, killing two people, destroying homes and threatening more lives.
By Wednesday afternoon up to 30 homes were feared lost or badly damagedby bushfires burning in northern New South Wales. About 40 fires burned across the state.
...
We're often told the Australian bushfire season is starting earlier. This year it began in September on the eastern seaboard. Last year and in 2013 significant spring fires hit NSW and in 2015 they affected much of the nation's southeast.
But what lies behind this phenomenon? We examined seasonal fire weather history for 44 years at 39 weather stations to find the answer.
This analysis is the most comprehensive ever conducted in Australia. It confirms the strength of the relationship between climate drivers such as El Niño, climate change and the Australian bushfire season. It also demonstrates that a few milder bushfire seasons do not mean climate change isn't happening.
...
Our research has made clear that climate modes bring large and rapid swings to the fire weather, while human-induced climate change gradually increases background fire weather conditions. The trend generally means an earlier start to the bushfire seasons than in the past.
Climate change is definitely playing a role in producing the earlier start to bushfire seasons and overall more extreme seasons, particularly in southeastern Australia. However, the natural variations in climate modes continue to play a key role, meaning we should not expect every bushfire season to be worse than the last as a result of climate change.