Publication Date July 18, 2017

Climate change threatens an ancient way of life in Ethiopia



 Ethiopia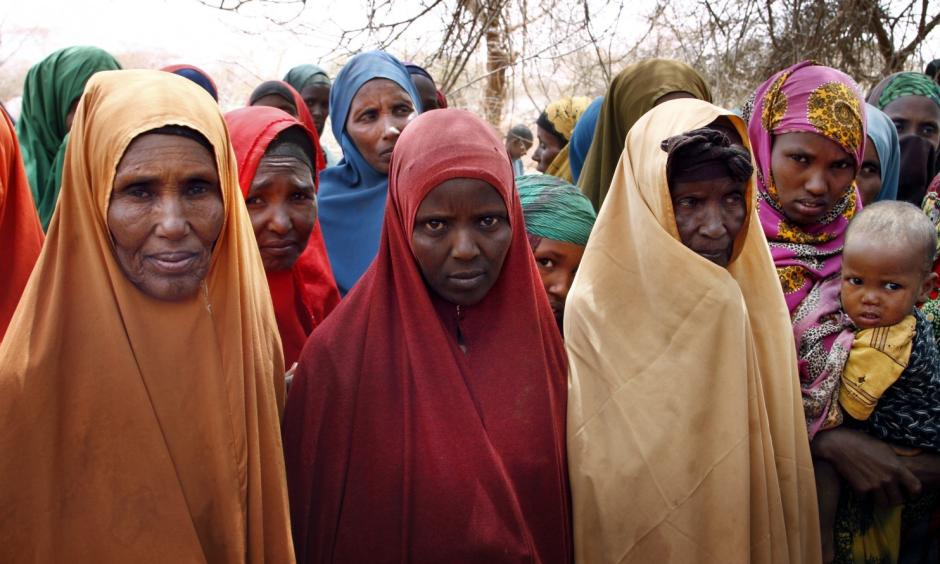 Zeinab Taher once roamed through Ethiopia's arid Somali region tending a vast herd of 350 sheep, goats and cattle with her nine children.
Then the autumn rains failed and the grass that fed her animals didn't grow. No rain came this spring, either, and then the livestock began to die. Now, wrapped in her orange shawl, the 60-year-old huddles in a makeshift windblown camp along with several thousand others, depending on food and water from international agencies.
Another drought has seized the Horn of Africa, devastating the livestock herders in these already dry lands. Even as the government and aid agencies struggle to help them, there is a growing realization that with climate change, certain ways of life in certain parts of the world are becoming much more difficult to sustain.
In Ethiopia, which unlike neighboring Somalia or South Sudan has a strong, functioning government, the emergency effort has kept people alive. Authorities and aid agencies are trying to get beyond the immediate humanitarian response and encourage a shift to livelihoods less vulnerable to drought and climate shocks.
"In many pastoral lands, pastoral livelihoods are no longer viable," said Samir Wanmali, the deputy country director for the World Food Program.
An estimated 450,000 people in the southeastern Somali region have abandoned their nomadic lifestyle and retreated to camps to receive food aid in recent months, according to the International Organization for Migration.
...
It was just last year that a drought caused by the El Niño warming phenomenon in the Pacific baked Ethiopia's fertile highlands in the north and center of the country and left more than 10 million people needing food aid. This year, temperature changes in the Indian Ocean have caused a drought in the south and east of the country, a much more arid region populated by shepherds and their flocks.
There are an estimated 5 million people in Ethiopia's Somali region, of whom about 40 percent are pastoralists engaged in raising animals, according to the last census.