Climate change, weather anomalies are making wildfires harder to control. Exhibit A: A dual blaze that nearly overran two Utah County towns.
,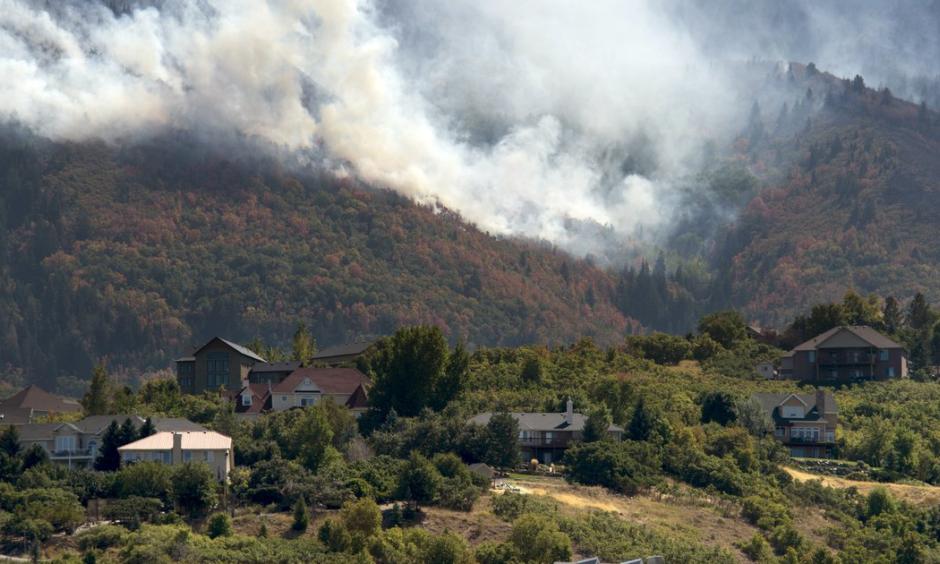 Freaky weather conditions unleashed by climate change and "never seen before" in Utah's highlands are making wildfires more difficult and dangerous to control because fire managers' experience is becoming increasingly irrelevant for predicting the behavior of blazes.
That's a key takeaway from a new analysis of one of the most threatening wildfires in Utah history. Last year's Pole Creek and Bald Mountain fires started with lightning strikes two weeks and 6 miles apart around Mount Nebo and persisted as tiny blazes that U.S. Forest Service officials opted against stomping out as they burned harmlessly for several days last September.
Until, that is, unrelenting high winds kicked the flames into high gear.
...
Forest managers lost control of the blazes because of an onslaught of wind that was far out of the norm for that late in the year — when fire season is normally coming to an end, according to the 76-page "facilitated learning analysis" released this month by the Forest Service. Ceaseless hot, dry winds fanned the seemingly innocuous flames into a many-tentacled firestorm that came perilously close to destroying two hillside subdivisions.
The two fires merged and blackened 120,000 acres, many scorched to the point that damaged watersheds could take years to recover and shed dangerous debris flows into the communities of Woodland Hills and Elk Ridge.
...
Managing fires in the West now is more complicated due to drought and anomalous weather driven by climate change, according to Calkin, the report's co-author.
High fuel loads, overgrown stands and beetle-killed trees have further hampered forest management and eroded forest health, making these areas more prone to burn and blazes harder to manage.