Coastal Flooding from Winter Storm Stella Inundates New Jersey Roads
Stone Harbor, NJ
Atlantic City, NJ
,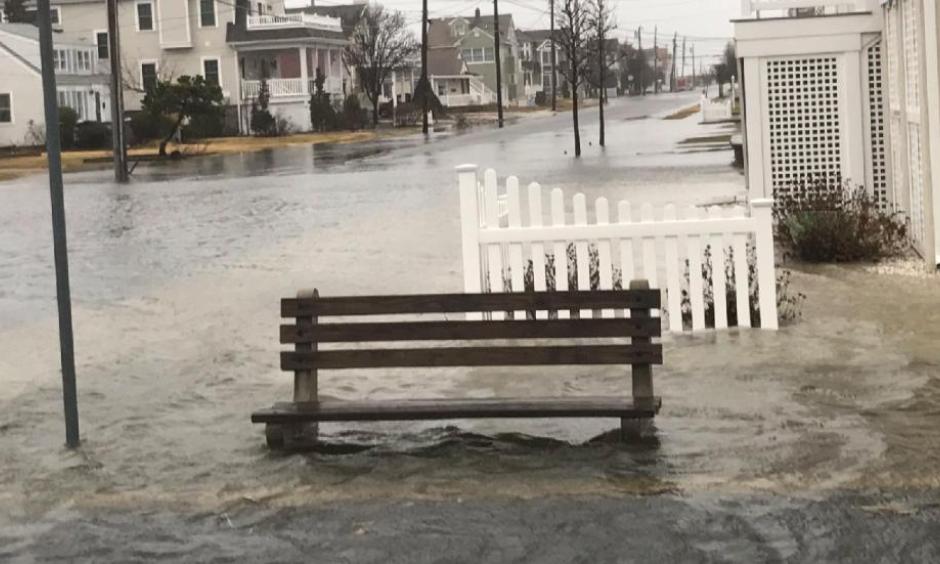 High tide from the powerful Winter Storm Stella led to flooding in several areas along the coast of New Jersey on Tuesday morning, as the water encroached on roads and eroded beaches.
Stone Harbor and Atlantic City reported flooding along city streets as the tide rose in the hour leading up to high tide Tuesday morning, and beaches eroded in North Wildwood. In Atlantic City, the tide level reached as high as 7.8 feet, just shy of the 7.84-foot high tide reported during Winter Storm Jonas in January 2016 and major flood stage, which is 8 feet.
Atlantic City received some snowfall from Stella Monday night before changing over to rain, according to weather.com meteorologist Chris Dolce. Accumulating snow was reported about 60 miles northwest, he added.
New Jersey Gov. Chris Christie told CBS News that Stella is "a tale of three storms in New Jersey."
"In the southern parts of the state, (there's) mostly rain, freezing rain and sleet. On the Jersey Shore, ... this is the most difficult time because high tide is in and we are going to see moderate shore flooding," Christie said. "In the northern part of the state you'll see snow, wind and it's going to make clearing the roads up here in the northern part of the state more difficult. It's going to be a long day."