Cyclone Cook: Evacuations as huge storm lashes north NZ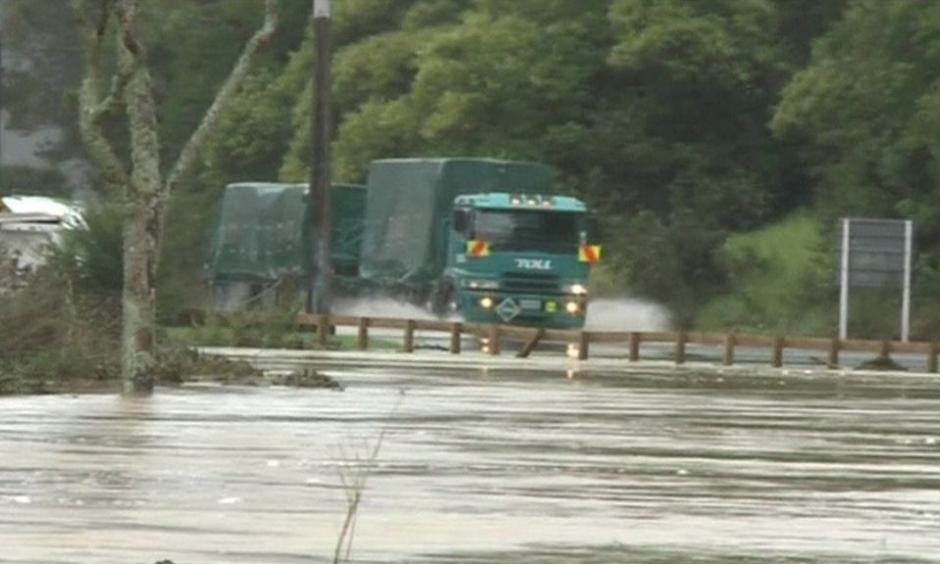 Archivist preface
Climate change has been found to increase the rainfall and extend the storm surge driven by hurricanes. In addition, there is strong evidence that climate change also may be increasing the intensity and wind speed of hurricanes. While the details are still being explored, the basics are simple. Sea level rise extends the reach of the storm surge driven by hurricanes by raising the height of the surge relative to land. The extension of storm surge by sea level rise to date can be considerable along low-lying coastlines where a small increase in the vertical height of storm surge translates into a huge increase in horizontal reach. Rainfall in hurricanes increases as a warmer atmosphere holds more moisture, feeding more precipitation from all storms including hurricanes. Hurricanes are directly fueled by warm water, and climate change warms sea surface temperatures, raising the potential limit for hurricanes and possibly contributing to an increase in hurricane intensity, and with that an exponential increase in wind damage and more powerful storm surge.
There are modest, significant, upwards trends in the lifetime maximum intensity of tropical cyclones (at the 90 percent level) in the South Pacific.[1]
Article excerpt
Heavy rain and strong winds are lashing parts of New Zealand as Cyclone Cook, called the worst storm in decades, sweeps across the North Island.
States of emergency have been declared in the Coromandel Peninsula and Bay of Plenty, with landslips, flash flooding and downed power lines closing roads.
Some coastal areas have been evacuated, and local media say 15,000 homes are without power.
But Auckland, New Zealand's largest city, has been spared the worst.
Cyclone Cook killed one person when it swept through the Pacific islands of New Caledonia earlier this week.
...
The storm has been classified as an extra-tropical cyclone. That means it has changed into a different weather system as it approached to New Zealand, but has not necessarily weakened or been downgraded, according to New Zealand's MetService.
...
The cyclone formed around Vanuatu on Sunday before moving towards New Caledonia, bringing heavy rain and winds and causing cuts to power and water supplies.
New Zealand weather officials said Cyclone Cook would be the worst to hit the country since 1968.
They have warned that it would bring a "phenomenal" amount of rain and wind, reported The New Zealand Herald newspaper, compared with Cyclone Debbie which was more spread out.
Cyclone Debbie hit Australia at the end of March, before its remnants moved towards New Zealand.
It soaked New Zealand cities like Wellington and Auckland. Authorities are now worried about how Cyclone Cook will impact land that is already saturated from heavy rains.