Deadly Western Wildfires Continue to Destroy Homes in Colorado, Utah, California
,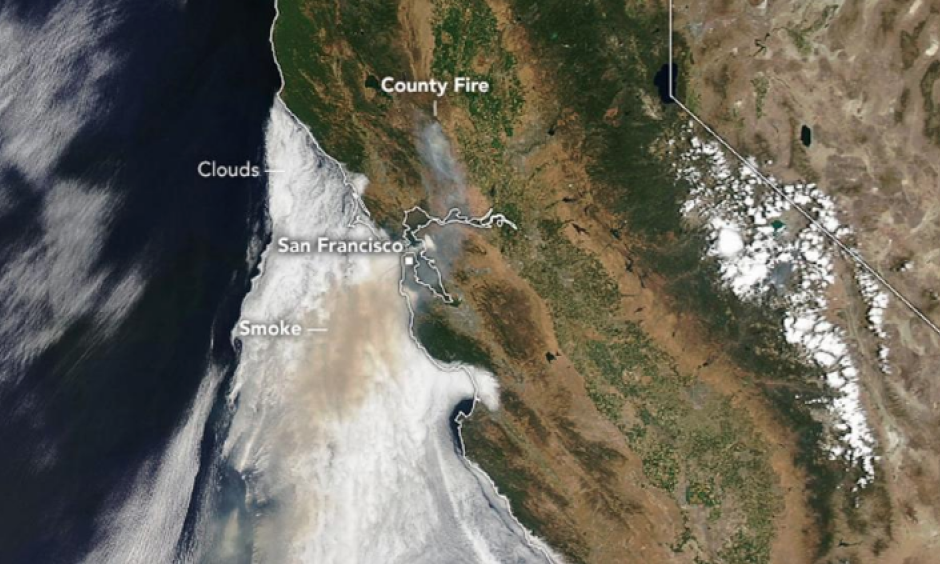 Deadly wildfires blazing in the West continue to trigger evacuations and destroy homes amid hot, dry conditions.
A fast-moving, wind-driven fire broke out overnight Friday in Goleta, California. Twenty structures were destroyed and 2,500 people were evacuated from the area, according to Santa Barbara County officials. The evacuation orders were greatly reduced Saturday afternoon, allowing many who fled Friday to return home.
Dubbed the Holiday Fire, the Santa Barbara County Sheriff's Department said the blaze was first reported on Holiday Hill Road and quickly consumed nearby vegetation. The fire burned about 100 acres as of Sunday morning and was 80 percent contained.
In Los Angeles County, another fire broke out in the mountain slope above Burbank, according to the Associated Press. Helicopters responded, dumping water on the blaze.
Officials deployed a supertanker, which can carry 19,200 gallons of water, retardant or suppressant, from Colorado to help fight the fires in California on Saturday.
A California Department of Forestry and Fire Protection spokesperson told the Associated Press that one death has been confirmed near the California-Oregon border, but the victim has not been identified. It's believed that the fire is directly responsible for the death.
The blaze jumped Interstate 5 and forced officials to close the southbound lanes on the Oregon side of the state line, according to the AP. The fire was sparked Thursday afternoon and forced evacuations in the town of Hornbrook, California, the report added.
The fire, named the Klamathon Fire, has burned more than 47 square miles and is 25 percent contained. Cal Fire said numerous homes were damaged, destroyed or threatened by the flames. A firefighter was injured while battling the blaze. Around 1,000 firefighters are now at work on the Klamathon fire, KDRV reports.
Forty structures have been destroyed and hundreds of homes in two states are being threatened. Around 750 people were evacuated over the "extreme fire behavior with movement in multiple directions," according to Cal Fire.
Gov. Jerry Brown has declared a state of emergency for Siskyou County as a response to the fire.
Another Northern California inferno, named the County Fire, still threatens 1,000 homes, but authorities are hopeful that cooler weather will help crews get the blaze under control.
The fire has sent smoke pouring into the Bay Area, turning the skies a hazy orange hue; the smoke can also be clearly seen from space.