Deadly Wildfires on Portuguese Island of Madeira Reach Its Largest City
,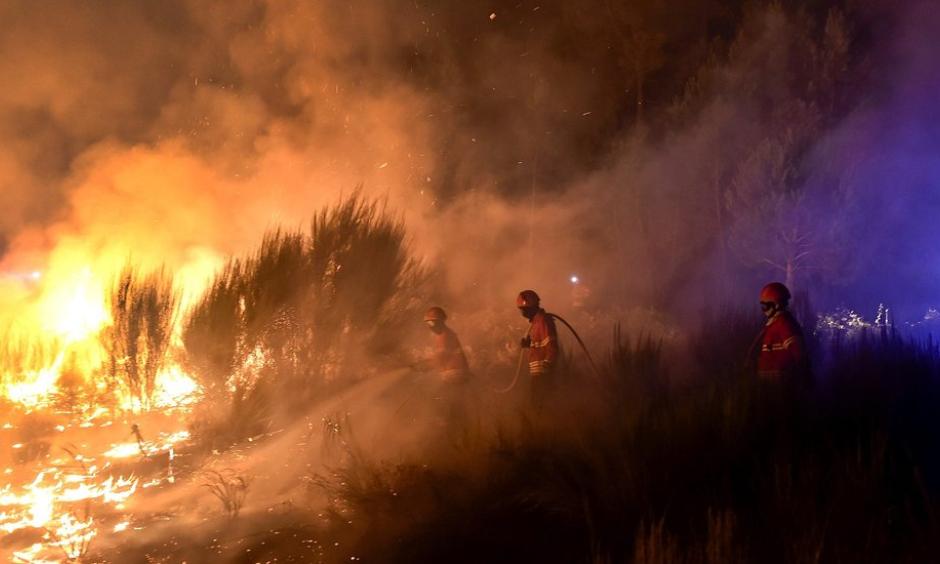 Archiver's preface
The Madeira fire erupted amid high temperatures above 90°F (32°C) and grew rapidly due to dehydrated woodland and powerful winds.
Research shows that changes in climate have led to hot, dry conditions that can boost fire activity. Wildfire risk depends on a number of factors, including temperature, soil moisture, and the presence of trees, shrubs and other potential fuel. All these factors have strong direct or indirect ties to climate variability and climate change. Warmer temperatures and drier conditions increase the chances of a fire starting, or help a burning fire spread.
In Portugal, weather and fuel moisture are most closely related to area burned, whereas fire ignitions are primarily human-caused.[1] A 2009 study investigating the impact of climate change on fire activity in Portugal finds that the annual average area burned from 2000 to 2005 was 107 percent higher than the 1990s, which was already 40 percent higher than the 1980s.[1] The study also finds that future area burned will likely increase 478 percent for Portugal as a whole by 2071-2100.
Area burned (% of forested area) and number of fires for Portugal in 1980–2005.
Article excerpt
Firefighters on the Portuguese island of Madeira continued on Thursday to battle wildfires that have reached Funchal, the island's largest city, killing three people and destroying over 150 homes, while the national government sought help to deal with nearly 200 blazes on the mainland...The biggest fire on Madeira broke out on Monday and rapidly encroached on the residential outskirts of Funchal, home to about 110,000 people.
...
The police have arrested two people as part of an investigation into whether the Madeira fires were started deliberately. People have also been detained on the mainland, where criminal acts are believed to be behind several major fires.
By Wednesday afternoon, there were 186 fires burning in mainland Portugal, mostly in the northern part of the country, according to the Civil Protection Agency, a dozen of which were labeled major fires that were out of control.
In the first nine days of August, nearly 62,000 acres burned across Portugal, according to the authorities.
Strong winds and high temperatures have complicated the efforts of the more than 4,000 firefighters and other emergency workers who have been deployed on Madeira and in mainland Portugal to fight the blazes. One forestry official died on the mainland.
The fires also threaten to hurt Portugal's tourism industry at the peak of the summer holiday season