Deep spring snow means California could ease water conservation rules
,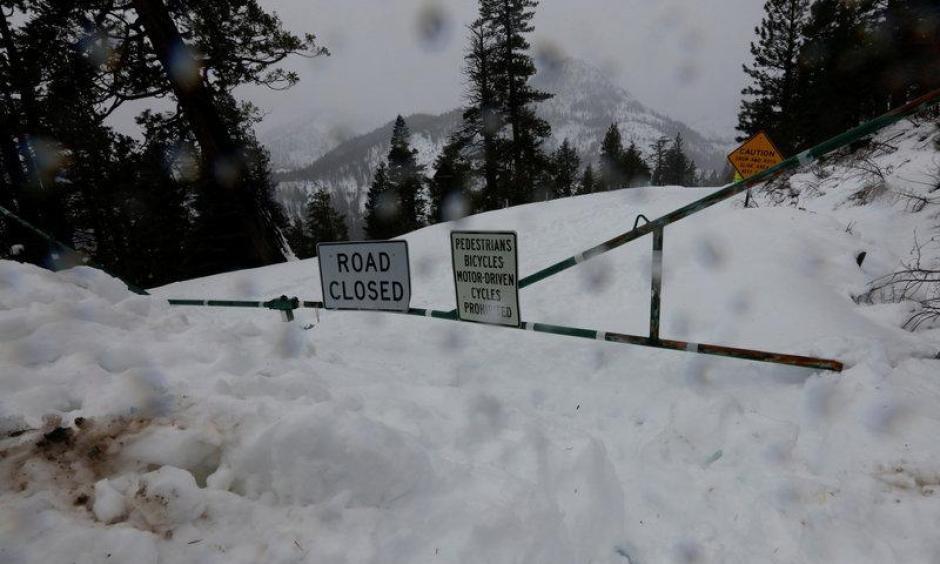 California's Sierra Nevada Mountains are buried in snow despite warm spring weather, scientists said on Thursday, a further sign that the state is emerging from years of drought and an indication that mandatory conservation rules may soon be eased.
...
"California enters the snowmelt season with a large snowpack that will result in high water in many rivers through the spring," State Climatologist Michael Anderson said in a statement.
The snowpack is key to the complex system of streams, dams and reservoirs that the most populous U.S. state relies on for water in the dry spring and summer months. Slowly melting over the dry months from April to October, the snowpack provides a third of the state's water and is sometimes referred to as California's largest reservoir.
...
On Thursday, state water experts returned to a measuring station at Phillips, east of Sacramento near Lake Tahoe, where the snow was 46 inches high, about 183 percent of normal. Statewide, the snowpack was about 150 percent of normal for late March.
...
However, environmental groups warned Thursday that climate change could still leave California with pervasive drought conditions, and urged continued conservation.
"Until we learn to align water demands with the amount we can reliably supply, we will suffer through perpetual water shortages," Anna Wearn, a program assistant with the Natural Resources Defense Council, said on the organization's blog.