Devastating Wildfire Claims Nearly 200 Cattle From Colorado Rancher
,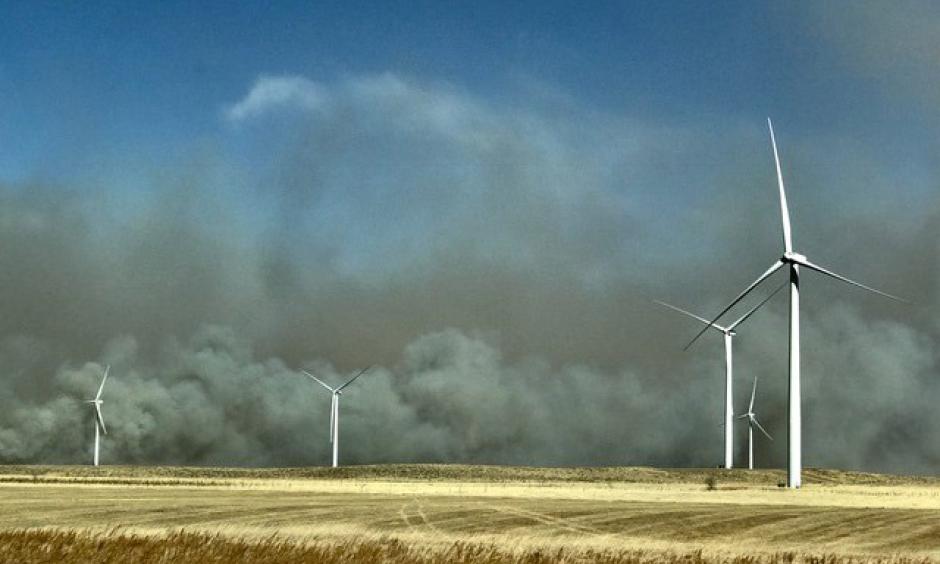 Relentless and blowing smoke and dust fueled a devastating wildfire in Logan County on Tuesday.
...
The 30,000-acre blaze burned dangerously close to the town of Haxtun, torching four homes and devouring livestock and farm equipment.
"I've never seen anything of this magnitude ever," said rancher Kyle McConnell.
McConnell lost approximately 185 cattle in the blaze. After driving his wife and children to safety, he returned to his hometown to help firefighters battle the flames.
...
Firefighters have been dealing with visibility and gale-force winds.