Discovery of Oklahoma Woman's Body Brings Late-April Midwest, South Storms Death Toll to 22



 United States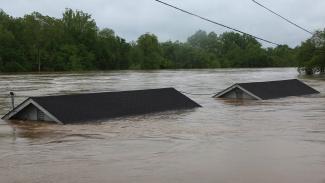 At a Glance
The body of a 73-year-old Oklahoma woman was recovered over the weekend, more than a week after she went missing.
It's believed she was washed away in her vehicle by floodwaters late April 29 or early April 30.
The death toll from the late-April round of storms and flooding in the South and Midwest is now 22.