Publication Date February 27, 2017

Drought, hunger push Somalis to flee amid fears of famine



 Somalia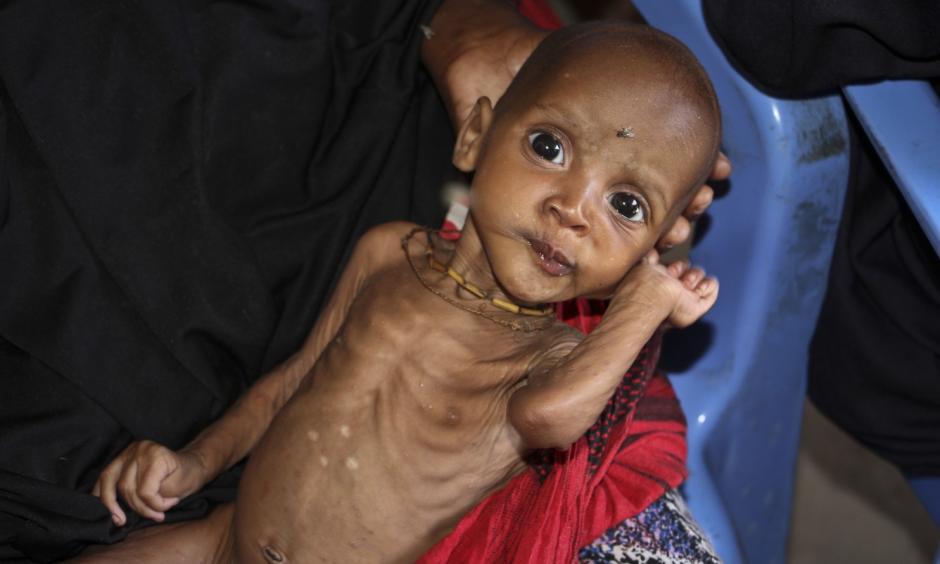 An estimated 5 million Somalis, out of population of 10 million, need humanitarian assistance, according to the U.N. humanitarian office. About 363,000 acutely malnourished children "need urgent treatment and nutrition support, including 71,000 who are severely malnourished," said the U.S. Agency for International Development's Famine Early Warning Systems Network.
Ibrahim carried her 9-month-old boy, Ali Hassan, to Mogadishu 10 days ago. A mother of five, she is a proud farmer who grew maize (corn) on her family's farm in Toratorow, an agricultural town in Somalia's Lower Shabelle region, before rainy seasons failed three times over a two-year period.
Ibrahim's journey to Mogadishu wasn't easy. She and other families hiked all day and night over 30 kilometers (nearly 20 miles) across the dry landscape. Hundreds of hungry families are making the trip to seek food distribution in Somalia's capital, Mogadishu.
"We found several bodies of children on the road," she said, describing how mothers were too weak to carry the little corpses.
Fears are rising of a full-blown famine in Somalia. Large-scale aid is needed to avert an imminent disaster, according to the Somali government.