Drought, Weather Fuel Record Oklahoma Wildfires
,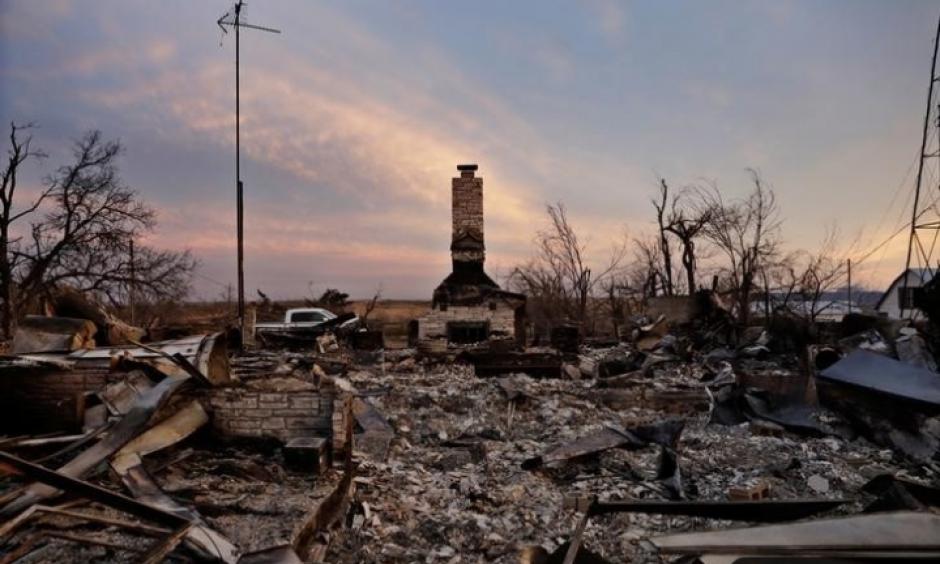 Wildfires fueled by gusting winds, hot, dry weather, and desiccated plant life have burned nearly 900,000 acres of Oklahoma so far this year, a record, as well as parts of Kansas and Texas. The blazes have destroyed dozens of buildings and killed seven people as well as hundreds of cattle.
Late winter and early spring are typically the peak wildfire season for the region, as dry, windy weather arrives before the spring green-up of crops and other plants. But this season has been particularly active because of drought conditions that have creeped up during the winter, driven by record warm temperatures and a lack of precipitation.
Climate change is expected to impact many of the factors, such as precipitation, that can contribute to wildfires. But exactly how it might affect future wildfire risks in the central and southern Plains is an open question, and one that has seen relatively little attention to date.
...
But there are, at least, indications of how climate change may impact some of those contributing factors, even if there's no overall picture yet of how wildfire risks may change.
Perhaps the clearest line that can be drawn is to temperature rise: As greenhouse gases continue to accumulate in the Earth's atmosphere, global, and therefore U.S., temperatures will continue to rise on average. 2016 was the hottest year on record globally and the second-hottest for the U.S. As the years and decades progress, record hot temperatures from the global to the local level will only become more likely.
...
Temperatures, meanwhile, have been unusually warm. October through February was the warmest on record for Oklahoma; on Feb. 11, temperatures in Magnum, in the southwest of the state, hit 99°F (37°C), tying the highest winter temperature ever recorded in the state.
Those continually warm temperatures increase evaporation during the winter season and exacerbate the drought.
"That's when we saw the large leap in drought conditions, when normally we wouldn't see that," state climatologist Gary McManus said.
While warmer winter temperatures would normally lead to an early spring green-up, the lack of precipitation has stymied that development, leaving plenty of dead and dormant vegetation to fuel wildfires, McManus said.
...
"With the large inter-annual variability in this region, it is difficult to attribute events such as this fire season to climate change, but the projections of warmer winters certainly favors an increase in fire potential and perhaps [a] shift in timing," Mark Shafer, director of the Southern Climate Impacts Planning Program and associate state climatologist, said in an email.
That shift in timing of the peak wildfire season, perhaps to a few weeks earlier than in the current climate, could occur because warming winters mean an earlier arrival of spring. For example, the warm winter across much of the U.S. this year has led to a spring green-up that is about three weeks ahead of average.
One of the other factors that can help make conditions ripe for wildfires, drought, is also a complicated phenomenon with many contributing factors. Rising temperatures would tend to make it easier to tip into drought and would make drought conditions worse than in the current climate.