Ellicott City residents briefly allowed back into homes
,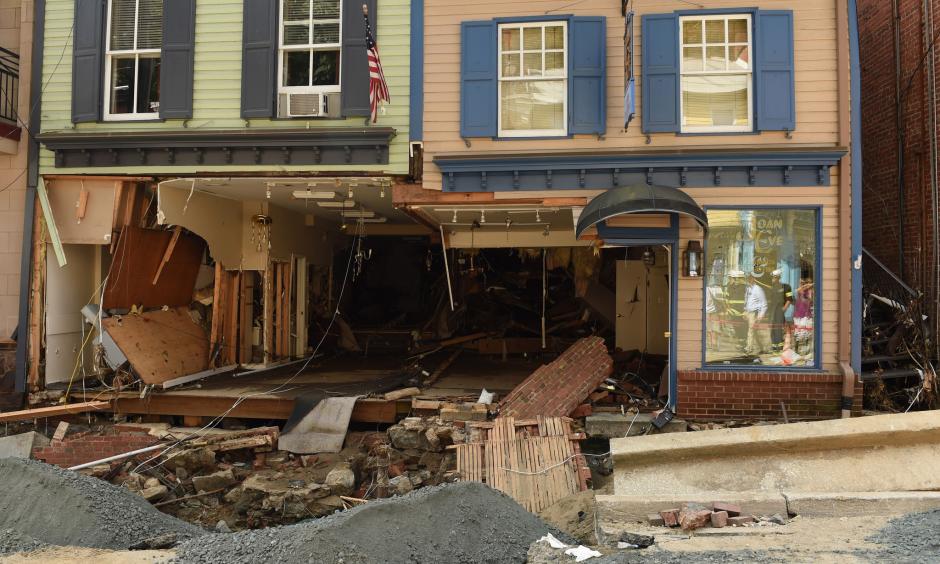 It had been days since Richard Jones had been to his apartment in Ellicott City — days since floodwaters roared down Main Street on Saturday night, killing two people, gutting buildings and sweeping away cars.
On Wednesday, Jones was granted 15 minutes to return.
Escorted by a firefighter, he took in the devastation: The insurance office below his apartment was destroyed. The sidewalk out front was gone. The foundation of the building was damaged.
...
After shutting down historic Ellicott City for several days, authorities began to allow residents back into their homes Wednesday for brief visits to survey the damage and recover some belongings. They halted the process in the middle of the day, but resumed in the late afternoon.
Also Wednesday, Howard County released 911 recordings from frantic callers trapped in buildings as the floodwaters surged Saturday night. Area restaurateurs were posting openings for workers left jobless by the disaster. Thirty-nine cars remained to be pulled out of the Patapsco River; more than 240 have been removed.
And the iconic 15-foot clock near the B&O Railroad Museum at the foot of Main Street that was washed away by the deluge was reassembled and restored to its base. Its hands were set to 9:20, the moment disaster struck