'Environmental tragedy' as Canary Islands fire out of control
by
International Business Times via AFP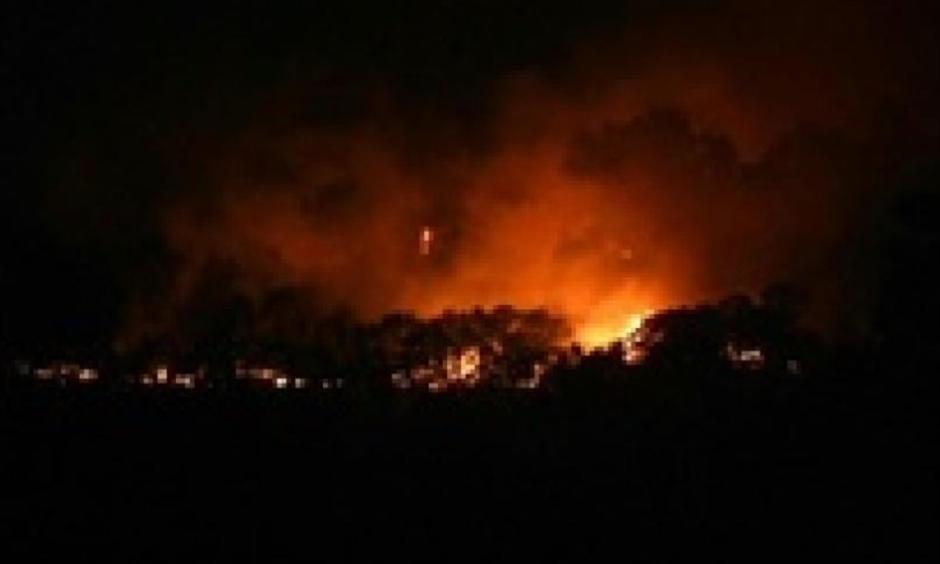 A fire raged out of control on the Spanish holiday island of Gran Canaria Monday, forcing evacuations as flames rose so high even water-dropping planes could not operate in what was dubbed an "environmental tragedy".
The blaze, the third in 10 days in the mountainous centre of the island, has forced the evacuation of several villages with a combined population of 9,000, a spokeswoman for the emergency services said.
The exact number of evacuees was unclear on the island that lies at the heart of the Canary archipelago off the coast of northwest Africa.
...
Altogether, 1,000 firefighters and other crew and 14 water-dropping helicopters and planes were working on controlling the blaze, which is estimated to have destroyed 10,000 hectares (24,700 acres), according to emergency services.
This deployment "is the biggest ever carried out in the Canaries and one of the biggest implemented in Spain in the past few years," said Agriculture Minister Luis Planas.
Firefighters said the blaze was propelled by high temperatures, strong winds and low humidity.
...
Hernandez said scientists blamed the rapid spread of the blazes on climate change, even if fires are often initially triggered by humans, intentionally or not.