Ethiopia is facing its worst drought in 30 years. Can the government stop famine this time?
,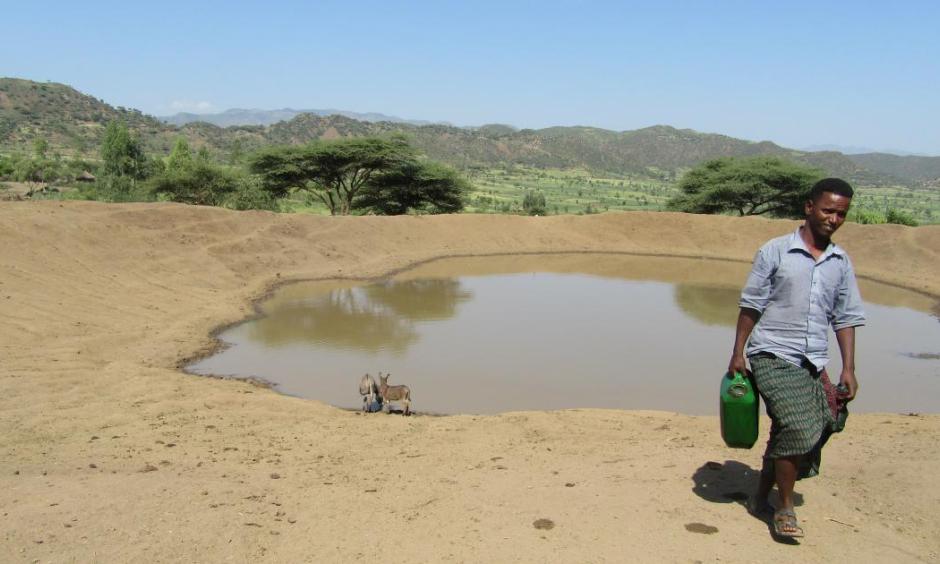 Government officials say this year the drought is just as bad as those infamous events that sparked famines in 1965/66, 1972/73 and 1984/85. It's harvesting time in North Wollo, the most drought-sensitive area of the country, and farmers here say their crops have failed. The annual meher rains fell only for three days. Hunger and malnutrition has risen sharply, affecting millions.
But Ethiopians are considerably more resilient to drought than in the past. They now live in the world's fastest-growing economy, overseen by a government that has halved the poverty rate in 20 years by running Africa's largest social protection program; allotting 70 percent of public capital to pro-poor sectors, principally agriculture; and doubling the size of the road network to connect farmers to markets and emergency responders to remote villages...
But since 1973 the population has tripled, now hovering under 100 million and climate change has begun to bite, particularly in the north and east. The system is running to a standstill