Evacuations ordered as Sawmill Fire in Sonoma County grows
,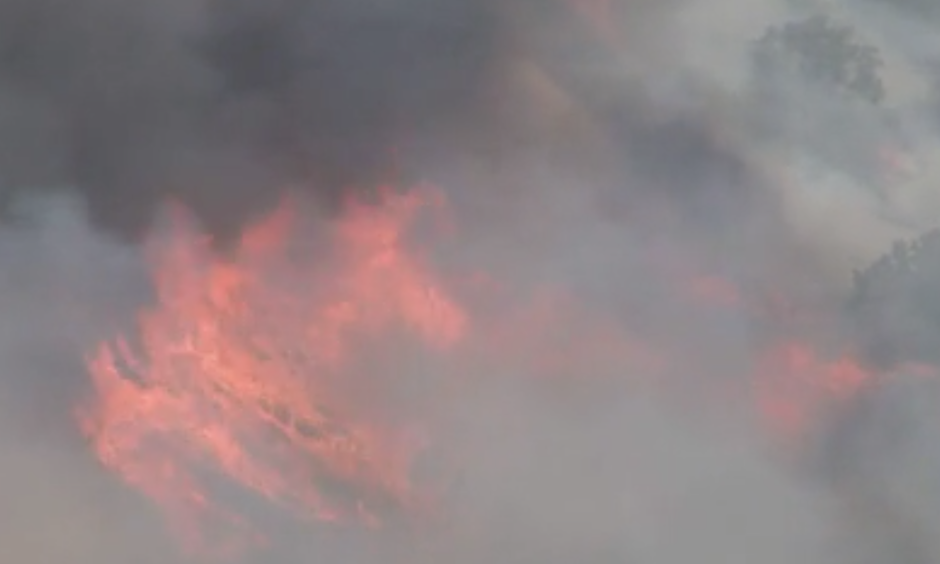 A 1,500-acre wildfire fueled by hot temperatures and blustery winds grew quickly Sunday in rural Sonoma County, firefighters said.
The Sawmill Fire started around 11 a.m. about 10 miles east of Cloverdale near The Geysers geothermal field between Highway 101 and Highway 175. By 6 p.m., it was 10 percent contained.
Residents of 36 homes near Cloverdale were ordered to evacuate as the flames grew Sunday afternoon, officials with the California Department of Forestry and Fire Protection said...
The National Weather Service issued a red-flag warning and a heat advisory for the area for Sunday and Monday. Gusty winds and low relative humidity made for "critical fire weather conditions," forecasters with the weather service said in the alert.
The fire is burning just west of a region of Lake County that's been devastated by wildfires over the past two years.
This year's Clayton Fire eviscerated the small town of Lower Lake about 30 miles northeast of the Sawmill Fire. The Valley Fire of 2015, which started about 10 miles east of The Geysers, destroyed much of Middletown on its way to becoming the third-most-destructive wildfire in state history