Expect more explosive fire conditions with climate change
by
Southern California Public Radio
,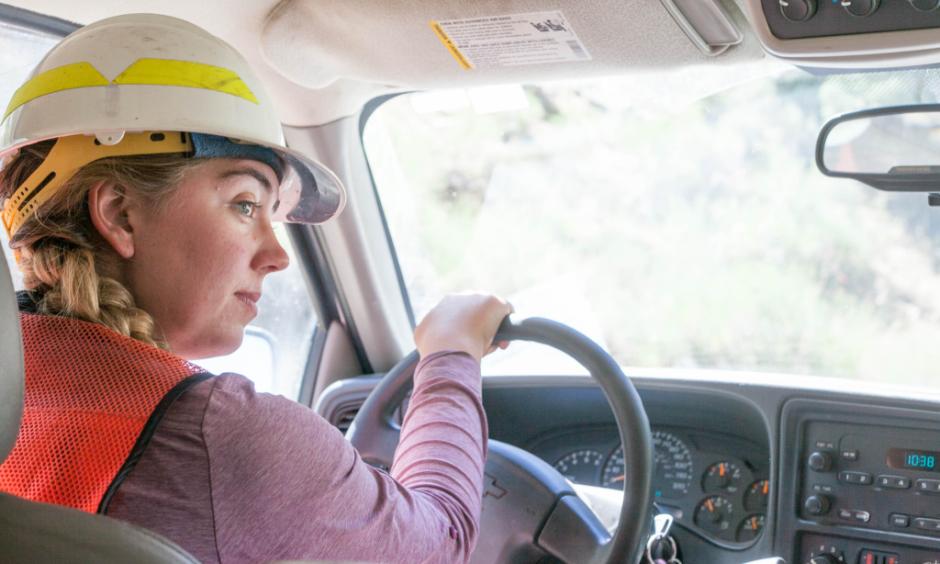 Southern California is home to some of the most diverse plant communities in the world, from coastal sage scrub and oak woodlands to conifer forests and inland chaparral.
But where biologists see ecological niches, fire officials see fuel sources for wildfire.
Many climate models predict that greenhouse gasses will create a hotter, drier future for California over the next century. And that will likely amp up the potential for big blazes on these varying landscapes, creating new challenges for firefighters.
One plant community already feeling the heat is the high-elevation pine woodlands in places like Mount Baldy, Idyllwild and Big Bear.
"Here we have a lot of Jeffery pines and a lot of White firs," Paris Krause pointed out on a recent hike through the piney peaks of the San Bernardino Mountains.
She's a contract botanist with the U.S. Forest Service, hired to study the aftermath of 2015's Lake Fire near Big Bear.
Thanks to extremely dry conditions, that fire quickly spread across 48 miles, reducing entire hillsides of pines into charred trunks.
...
[C]haparral often comes into piney areas right after a fire, but it doesn't typically stick around as new saplings grow through it. But that could change.
Thorne and his team of researchers modeled future climate conditions in the state and found that if we don't significantly curb greenhouse gases, it's likely that areas now dominated by conifer forests may not be able to sustain them.
"It'll become more suitable for the chaparral," said [James Thorne, a researcher with UC Davis].
The GIF below depicts areas of pine forests from 1981 to 2099. Blue areas show suitable conditions for these forests to thrive. Red areas show unsuitable conditions triggered by climate change. (Source: UC Davis)
That means in a hotter, drier future we may permanently lose our conifers to chaparral. For firefighters, that would mean a shift in approach.
"The problem with chaparral, and as we see an increase in it, is that it burns very hot and very rapidly," said Mike Mohler from Cal Fire.
He says chaparral fires grow fast and out of control. Since so many Southern Californians live near chaparral, he says these are the fires that often destroy homes.
The recent Sand Fire was a text book example: it torched more than 40-thousand acres, claimed one life and burned nearly 20 structures