Extreme Cold Blamed for 11 Deaths in Midwest, Northeast; Frostbite Injuries Quickly Adding Up in Chicago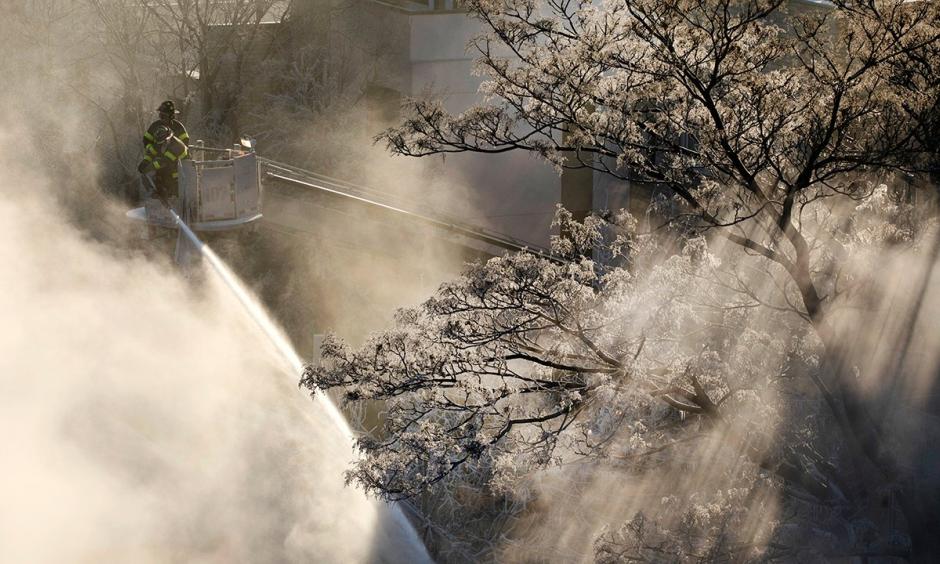 At least 11 people are dead as a result of the bitter cold brought on by the Polar Vortex that ushered in the coldest Arctic air the Midwest and Northeast has seen in decades. Though school closures continue and mail delivery is still on hold in some states due to the cold, temperatures are expected to turn milder by the weekend, including parts of the upper Midwest that could be 60-plus degrees warmer than they were at the worst of the cold snap.
A 60-year-old woman was found dead in an abandoned Lorain, Ohio, home Wednesday morning during the spell of subzero temperatures. Lorain County Coroner Dr. Stephen Evans told the Chronicle-Telegram the woman appeared to have died of hypothermia.
A homeless man was found frozen to death Thursday morning in a bus shelter in the village of Williamsville in Amherst, New York, the Buffalo News reports.
...
Chicago's John H. Stroger Jr. Hospital has treated about 50 frostbite victims since the blast of arctic air gripped the city, including a number of patients that may lose limbs.
...
The vast majority of victims treated for frostbite tend to be homeless or have jobs that require them to be outside during the frigid temperatures.
Poulakidas said frostbite can set in as quickly as three to 10 minutes with conditions as extreme as Chicago has seen lately.
...
More than 3,000 flights have been canceled as of Thursday evening, including more than 1,400 at Chicago's O'Hare, according to Flight Aware.
...
An unidentified good Samaritan reportedly picked up the hotel tab for 70 homeless people who were camped in tents in Chicago Wednesday. The offer apparently came after the Chicago Fire Department confiscated propane tanks the people were using to keep warm.