Military buildup in Arctic as melting ice reopens northern borders
,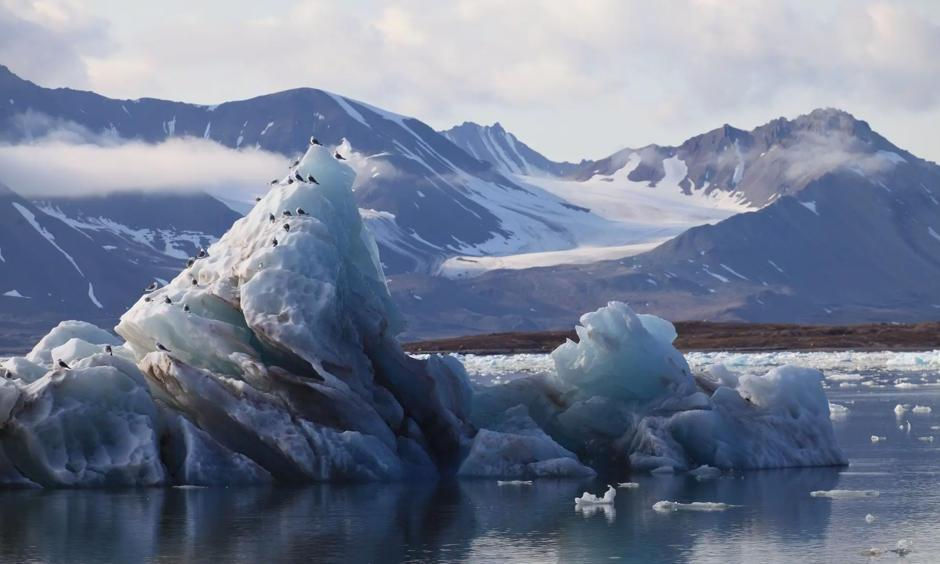 The climate crisis is intensifying a new military buildup in the Arctic, diplomats and analysts said this week, as regional powers attempt to secure northern borders that were until recently reinforced by a continental-sized division of ice.
That so-called unpaid sentry is now literally melting away, opening up shipping lanes and geo-security challenges, said delegates at the Arctic Frontiers conference, the polar circle's biggest talking shop, who debated a series of recent escalations.
Russia is reopening and strengthening cold war bases on the Kola peninsula in the far north-west of the country. Norway is beefing up its military presence in the high Arctic.
...
The Arctic's unique characteristics are under attack from all sides. Below, the once-frozen ocean is now mixed with warmer, more saline Atlantic waters. In the skies above, the polar vortex above is weakening, allowing intrusions of balmy air currents from the south.
Sea ice is being lost at a rate of more than 10,000 tonnes per second, according to Tore Furevik, a professor at the Geophysical Institute at the University of Bergen.