Extreme heat bakes American Southwest during one of the driest monsoon seasons on record
,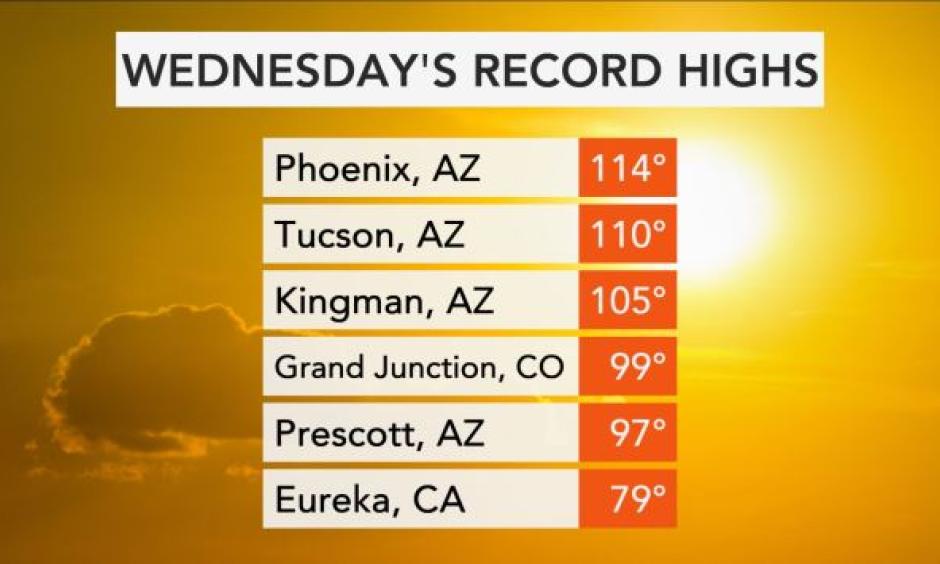 The American Southwest is feeling the heat with another round of record-challenging temperatures forecast during the last half of August as the region endures one of the driest monsoon seasons on record.
On Wednesday, at least four record highs were broken in the Southwest, three of which were in Arizona.
Phoenix faced sweltering heat on Wednesday with the mercury reaching 114 F, smashing the previous record of 110, which had been set in 2007. This wasn't far off from the temperature in Death Valley, which topped out at 116 F.
"Phoenix and the entire Desert Southwest has been under the influence of a ridge of high pressure the last few days, which has had temperatures in the region about 10 degrees above average," AccuWeather Senior Meteorologist John Feerick said.
...
The North American monsoon had a late start this year, officially beginning in Tuscon, Arizona, on July 13, nearly a month after the North American monsoon season began on June 15. The monsoon ends on Sept. 30 each year.