It Could Crack 120 Degrees in Death Valley as Extreme Heat Roasts Much of the U.S.
Palm Springs, CA
Las Vegas, NV
Tucson, AZ
,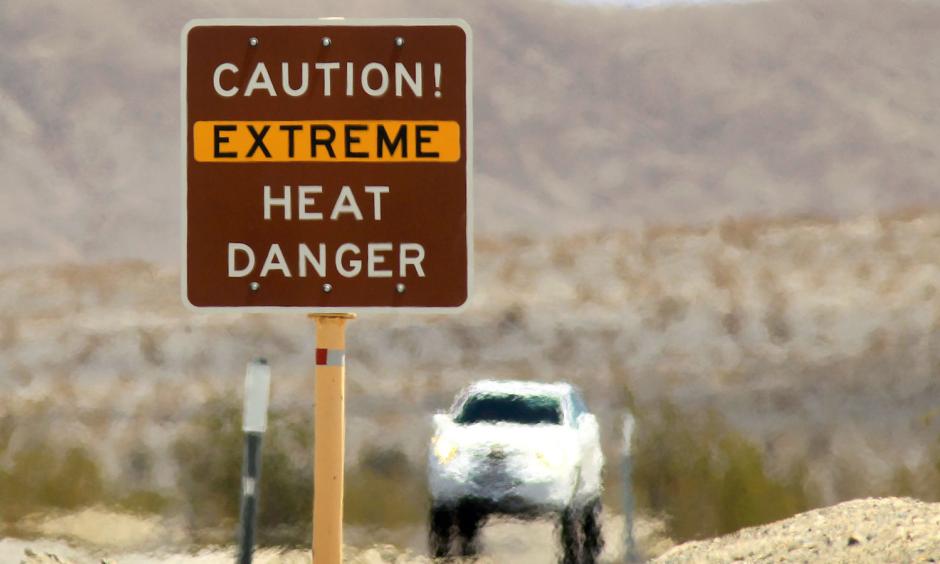 Death Valley is no stranger to scorching temperatures, but the heat gripping the park and surrounding area still stands out for its intensity and scope. The park is expected to see temperatures climb as high as 120 degrees Fahrenheit this week thanks to a heat wave that's toppling records from coast-to-coast.
The U.S. has had one serious, widespread heat wave this summer in addition to numerous smaller-scale bouts of hot weather. During the July scorcher, 290 million people faced temperatures above 90 degrees Fahrenheit. This week's heat wave also has a pretty massive footprint in terms of geography and population. Temperatures in many locations this week will be anywhere from 18-30 degrees Fahrenheit above normal for this time of year.
...
The setup driving the remarkable heat is the same as with heat waves of the past. Namely, a huge dome of high pressure has parked itself over the south-central U.S. That's ushering in sunny skies and baking in extremely hot conditions. On the East Coast at least, the spell will be broken by a cold front arriving just in time for the weekend that will knock temperatures back down to seasonal averages or even a few degrees cooler than normal. The Southwest, however, will likely have to contend with heat until early next week.
There's some evidence climate change is causing these types of "stuck" weather patterns to become more common, though it's still an area of active research. But the vast majority of research shows that almost all heat waves are inevitably getting a boost from our increasing planetary fever driven by carbon pollution.