Extreme Southwest Heat Wave May Be to Blame for 12 Phoenix-Area Deaths, Authorities Say
by
Weather Underground via Associated Press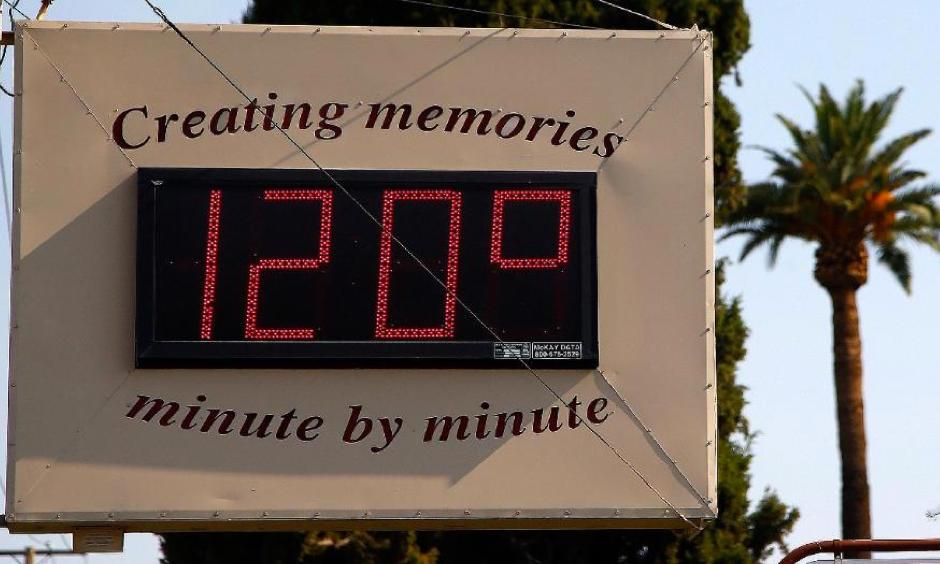 As many as 12 deaths in metro Phoenix last week may have been caused by an extreme heat wave that sent temperatures soaring as high as 119 degrees.
Investigations into all of those deaths have been opened to determine if they occurred because of the heat, Maricopa County Department of Public Health officials said.
In one week, Phoenix had five days with temperatures hotter than 115 degrees, tying the city's record of days above 115 set 22 years ago.
Other Arizona counties have reported at least four heat-related deaths since last week, including an elderly couple found dead in a home in Pinal County with a broken air-conditioning unit.
Maricopa County, the state's largest municipality, saw 130 heat deaths last year, up from 85 in 2015.
The county is currently investigating a total of 27 deaths as heat-related, covering a period that started in April. It's not yet known how many of the deaths will be officially linked to the heat.
Maricopa County Public Health officials reported a spike in heat-related emergency department visits last Tuesday, when temperatures in Phoenix topped out at 119, coming 3 degrees short of the hottest temperature ever recorded in Phoenix.
The low temperature for the day on Sunday was 93 degrees, exceeding the previous record of 90 degrees in 2015.
Officials from the Arizona Burn Center said their emergency department visits doubled when the heat wave rolled in last week. Dr. Kevin Foster, director of the Arizona Burn Center, said this June is the busiest the center has seen in 18 years.
Foster said the center has had 20 percent to 30 percent more patients this June compared to last. Most suffer surface burns or heat prostration, which occurs when people's internal temperatures rise because they can't produce enough sweat.
A surgeon himself, Foster typically performs four to eight operations each day, but he's had to operate closer to eight times per day since last week.