Southwest U.S. heat wave: The 5 most impressive temperature records
,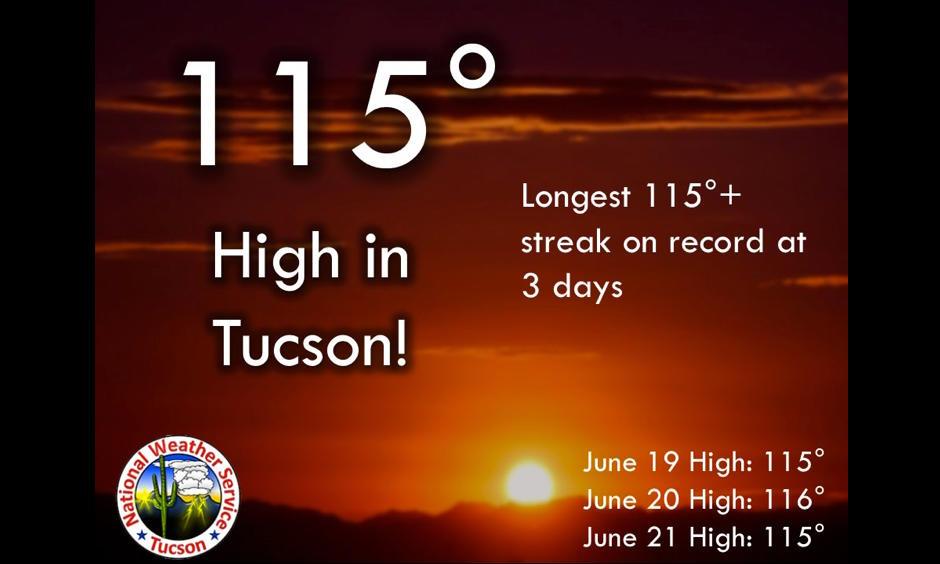 An unusually wide-reaching and long-lasting heat wave has gripped at least six states for an entire week, breaking or tying dozens of hot weather records. Temperatures were so high that certain aircraft couldn't fly out of airports including Phoenix and Palm Springs, offering a preview of what may happen to transportation networks as the climate continues to warm due to human-caused climate change.
Here are 7 of the most impressive heat records set so far.
1. Tucson's 115-degree streak
Tucson, Arizona, set its longest-ever streak of 115-degree or higher days, with a high temperature of 115 degrees Fahrenheit on June 19, 120 degrees on June 20, and 115 degrees on the 21st.
Before 2016, the desert city had only reached 115 degrees four times in its entire history.
According to the National Weather Service (NWS), there have now been more than 200 hot weather records set or tied in this decade. This means it's all but assured that the 2010s will go down in history as having the greatest number of hot weather records in the state since the 1970s.
Climate data shows that since 1951 to 1980, the average number of 100-degree or higher days in Tucson has increased from 40 to 62 days. Projections show this number may increase to around 100 days by 2100.
In addition to the daytime high temperatures in Tucson, overnight lows also set records: The low temperature on Tuesday morning only fell to 86 degrees Fahrenheit, which was the highest June minimum temperature on record there.