Publication Date August 3, 2016

Fire crews protect homes near Lake Berryessa in latest close call



 United States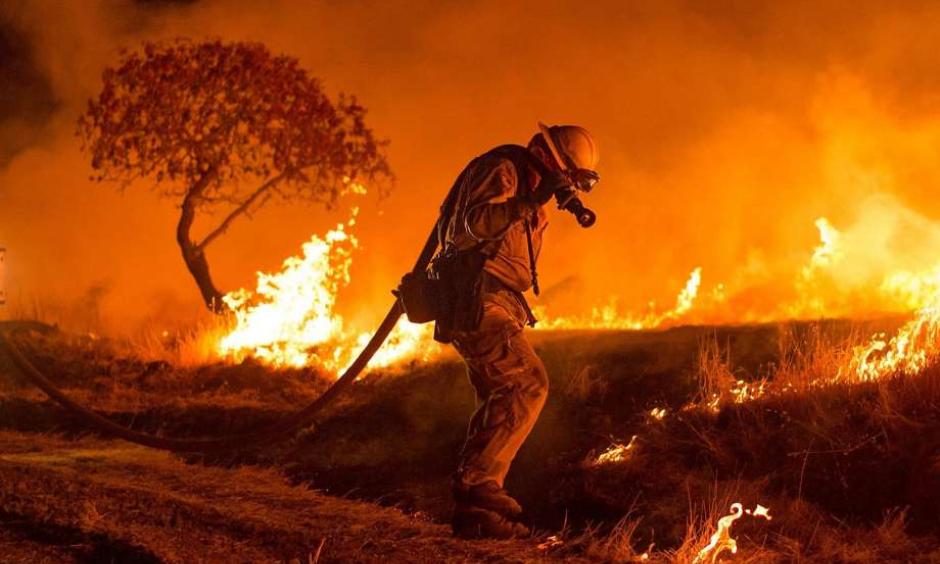 [F]or the third year in a row in this historic drought...the Golden Bear Estates community west of Winters have been chased from their homes by a massive wildfire, left to cross their fingers as firefighters race into town by the hundreds.
"Our insurance company won't even insure us anymore," Val Gardner said Wednesday. "It's gotten more difficult for people here."
She spoke after evacuating her home because of the Cold Fire, which ignited shortly after 4:30 p.m. Tuesday along Highway 128 west of Pleasants Valley Road near the Yolo-Solano county line.
By Wednesday afternoon, the blaze had ripped through more than 4,000 acres of dry grass and oak woodland and threatened dozens of structures, including the Gardners' home. The firefight had been successful — no buildings had burned — while investigators were looking into the cause