Fire crews survey losses from NSW bushfires as extreme weather eases
by
The Guardian via Associated Press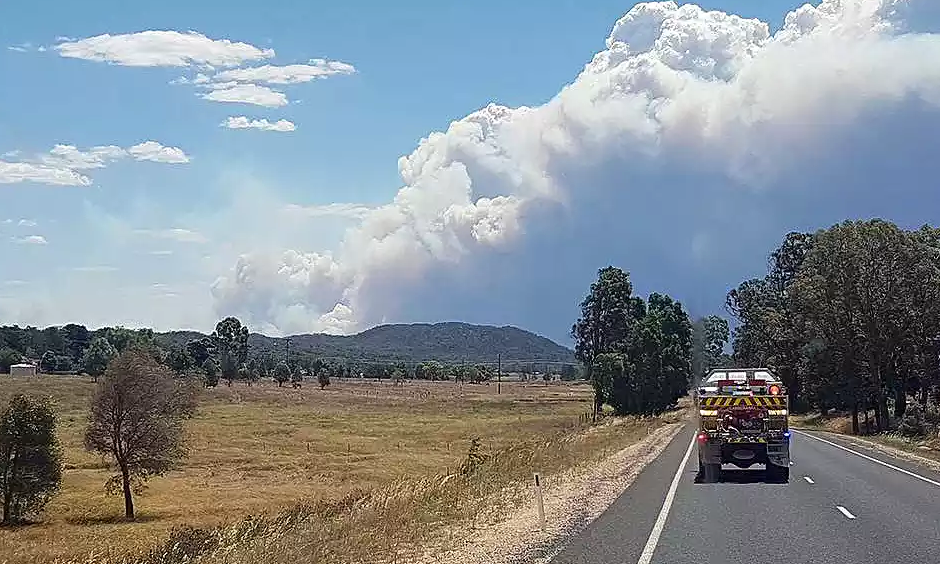 Fire expert teams were heading to central west New South Wales on Monday morning to assess the scale of loss from the weekend's blazes, as more than 80 bushfires continued to burn across the state.
The Rural Fire Service commissioner, Shane Fitzsimmons, said 25 fires were still uncontained, after blazes burnt across "a very large area", consuming everything in their path.
But fire crews hoped cooler temperatures on Monday, after Sunday's catastrophic conditions, would help them gain the upper hand.
"We know there [are] clearly losses. Losses in homes, losses in buildings, losses in livestock and other agricultural assets," Fitzsimmons told the Nine Network.