Firefighters Gain Ground On California's Blue Cut Wildfire
,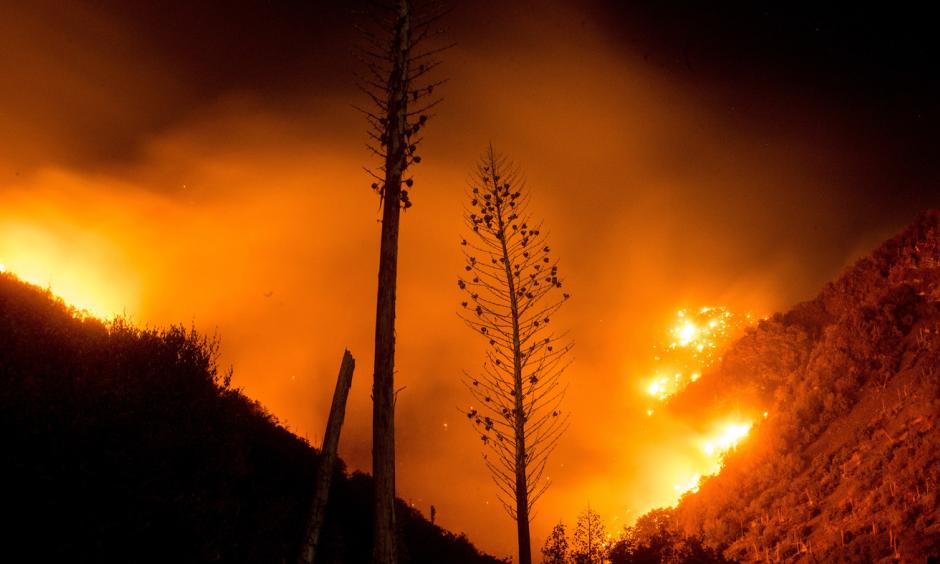 Firefighters are gaining ground on the aggressive Blue Cut wildfire in Southern California's San Bernardino National Forest that has destroyed nearly 100 homes and more than 200 other structures.
It's one of several major fires impacting the drought-stricken state. And as NPR's Kirk Siegler tells our Newscast unit, hundreds of the 80,000 put under evacuation notice are now cleared to return home, but "controlling a blaze like this will take weeks." He explains:
"Just to get an idea of what crews are up against to contain it, imagine having to dig a large trench or fire line all the way around the perimeter of a city the size of San Francisco, and then keep a fire from spreading outside it. Firefighters are hoping to take advantage of some calmer winds that are in the forecast over the weekend."
The fire is still raging over more than 30,000 acres and is 40 percent contained, with 1,584 firefighters battling the blaze, according to the National Wildfire Coordinating Group