Raging Blue Cut fire leaves some homes in smoldering ruins, but scope of loss still a mystery
,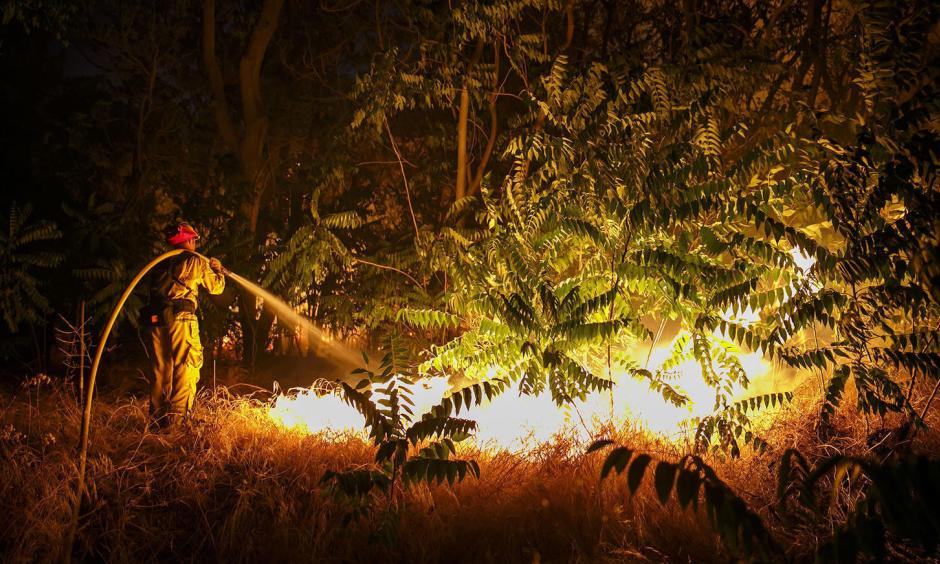 [F]or all the devastation that the Blue Cut fire has wreaked, officials have had difficulty determining the damage left by explosive flames that quickly overtook nearly 36,000 acres.
Damage assessors have been hindered from surveying the destruction because of erratic fire behavior and intense flames that broke through retardants dropped by air crews, Eric Sherwin, an incident-response spokesman with the San Bernardino County Fire Department, said Thursday.
...
Although the Blue Cut fire calmed slightly overnight and halted its march north and east, it spread more than 4,000 acres Thursday, measuring 35,969 acres. The fire is just 22% contained, and a red flag warning remains in effect.
...
The standard guidelines say that life is prioritized first, followed by property conservation and environmental protection, Lanier said. When it comes to protecting specific areas, crews look at what will help mitigate the firefight, never at what is considered the most valuable.
"There is no pre-made map to say we're going to protect this area first. Firefighters are blind to the cost. The job is to go and save as much as possible."
The California wildfire season, once confined to autumn, has found itself stretched earlier and later, with hundreds of homes and eight people killed in wildfires already this year.
Fire agencies have been overworked, some of its firefighters working with no sleep while thrown into battles fueled by triple-digit temperatures, wind and desiccated tinder