Flash flood warnings continue after rains bring evacuations
Centre County, PA
Lycoming County, PA
Sullivan County, PA
by
Clay Center Dispatch On-Line via Associated Press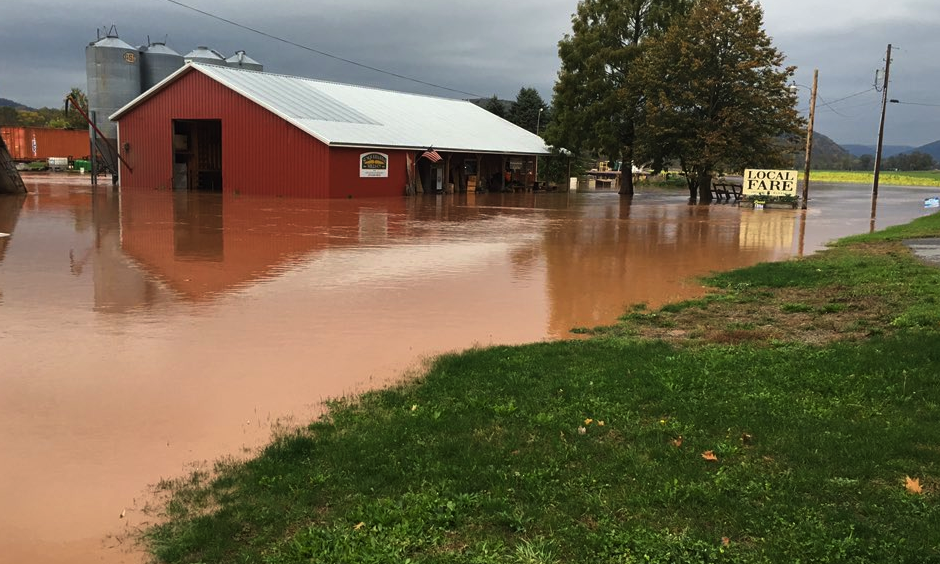 Flash flood warnings are continuing across a stretch of central and eastern Pennsylvania after heavy rains led to home evacuations, school closings and even trapped some patrons inside a McDonald's.
National Weather Service meteorologist Craig Evanego says rain has stopped in most areas from Centre to Clinton, Lycoming and Sullivan counties where the swath of storms hit the hardest, but is expected to return as later Friday.
The break comes after some areas saw four to seven inches of rain that caused flooding, school closures and home evacuations.
Evanego says some areas may receive an inch or two more as showers move northeast across the state and into New York.
The weather service reports some residents in Howard were rescued from their homes and flooding trapped people in a Milesburg McDonald's with water up to its doors early Friday morning.