Flooding damages homes as storms sweep Pennsylvania; 1 dead
Centre County, PA
Sullivan County, PA
Clinton County, PA
Lycoming County, PA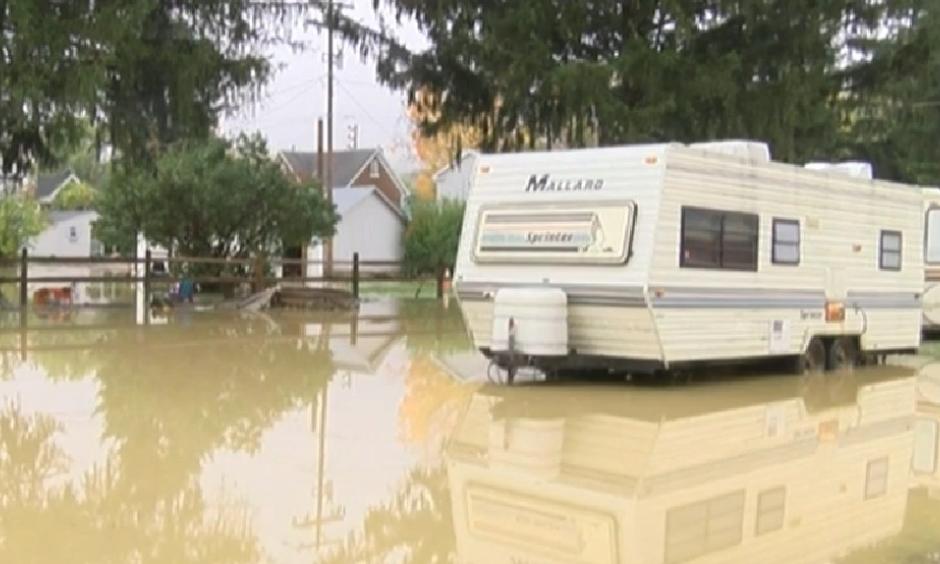 A series of storms hopscotched across western and central Pennsylvania overnight, turning roads into rivers, closing schools and damaging homes in communities as far as 150 miles apart. One death has been reported.
The (Lock Haven) Express reports a man was killed Thursday night in Clinton County when a tree crashed down on his home.
WNEP-TV reports at least two homes were swept away in Sullivan County.
In Centre and Lycoming counties, flooding damaged hundreds of homes and led officials to launch boat teams to assist residents.
National Weather Service meteorologist Craig Evanego says a line of storms repeatedly hit pockets of Pennsylvania, leaving behind 4 to 7 inches of rain in some areas.
Showers later Friday are expected to bring an inch or 2 more.