Storms lash western Pa. overnight, causing damage, an injury and maybe even a tornado
,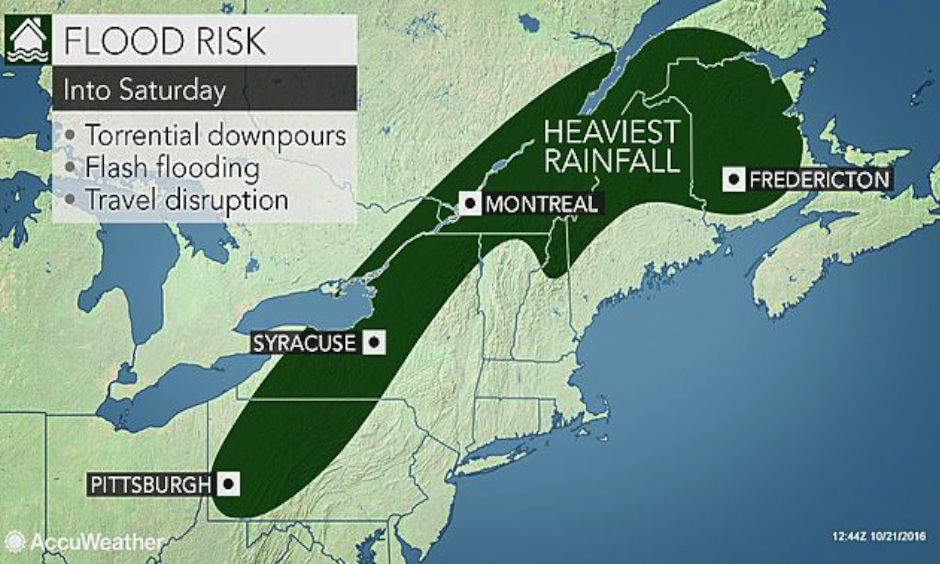 Flooding, hail and a possible tornado were being reported across western Pennsylvania early Friday, after punishing storms tore through the region overnight.
WPXI-TV says damage has been reported in Fayette County, near the state's southwestern edge, with at least one roof torn off of a building by powerful winds.
The National Weather Service says it's investigating whether a tornado touched down there overnight.
WPXI also reports at least one road closure due to debris, and at least one elementary school that was closed due to a power outage.
The storms started Thursday, with hail, lightning, rain and heavy winds reported around Pittsburgh.
Across the western part of the state, the National Weather Service had issued a Severe Thunderstorm Watch Thursday evening, but allowed it to expire by Friday morning.
...
Storm-related flooding and evacuations were also reported in State College, Centre County, and parts of Lycoming county as a result of Thursday's severe weather.
...
Similar damage was being reported across much of Pennsylvania Friday morning, with residents in Milesburg and Howard in Centre County having to be rescued from their homes because of flooding, and residents in Montoursville, Lycoming County, having to be evacuated because of a rising creek. Schools in those areas were also closed, and as much as 4 to 7 inches of rain are believed to have fallen in parts of Centre County overnight. One person was also reported dead in Lamar Twp. in Clinton County as a result of the severe weather.