Flooding heads south down Mississippi River; storms blamed for two dozen deaths in Missouri and Illinois
Alexander County, IL
St Francis County, AR
Eureka, MO
,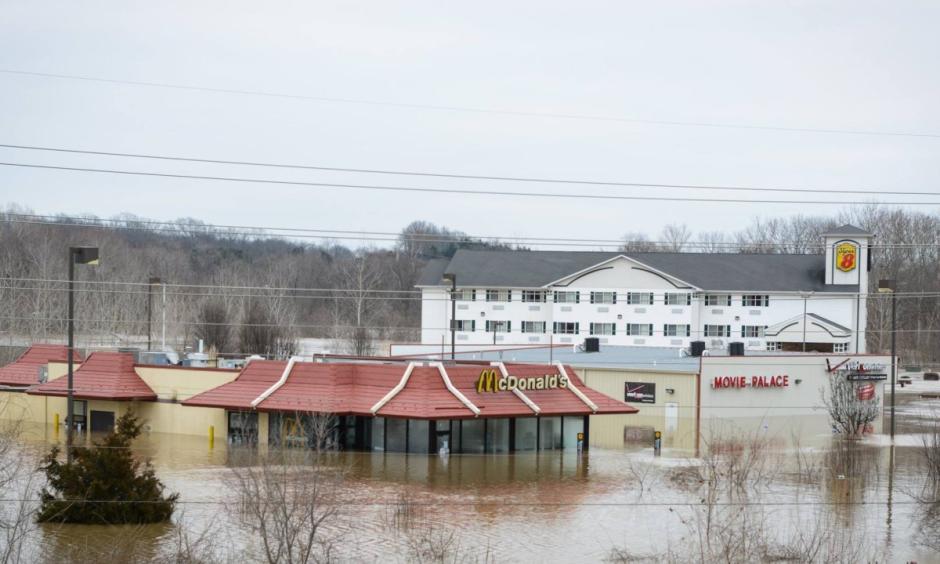 In the St. Louis area, where the river crested Friday, some residents returned home and began the painstaking process of surveying the damage, cleaning up and salvaging whatever they could.
Several thousand people were forced to evacuate or suffered damage to their homes, hundreds of businesses also sustained damage, and hundreds of water rescues were conducted, Missouri Gov. Jay Nixon said...
Jason Peck of Eureka was one of those who returned home after the floodwaters receded. He found that 3 to 4 feet of murky water had destroyed his basement and living room.
Eureka, a St. Louis suburb, is on the Meramec River, which empties into the Mississippi. The Meramec rose a record 35 feet in three days...
Nixon toured the city and was astonished by the devastation.
"I'm from this part of the state and, quite frankly, it's almost hard to believe," the Missouri governor said. "It's almost as if you're living on some other planet"