Flooding from high tides has doubled in the US in just 30 years
,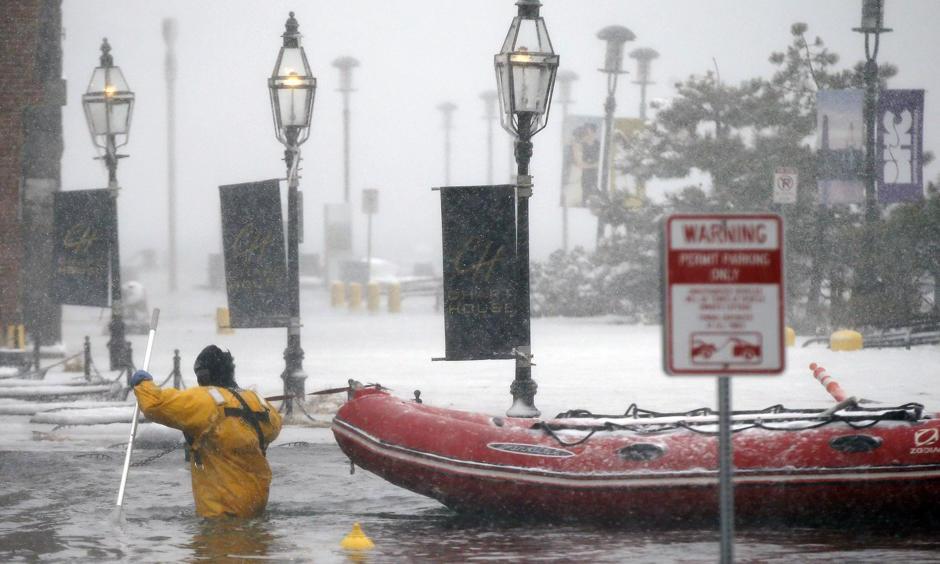 The frequency of coastal flooding from high tides has doubled in the US in just 30 years, with communities near shorelines warned that the next two years are set to be punctuated by particularly severe inundations, as ocean levels continue to rise amid serious global climate change concerns.
Last year there was an average of six flooding days per area across 98 coastal areas monitored by the National Oceanic and Atmospheric Administration (NOAA) – an all-time record. More than a quarter of these locations tied or broke their records for high tide flood days, the federal agency states in a new report.
Known as "sunny day flooding", these events swamp streets and homes with water simply from the incoming tide, without the aid of a storm. NOAA said that in 2017 areas across the US north-east and Gulf of Mexico were worst hit, with Boston, Massachusetts, and Atlantic City, New Jersey, both experiencing 22 days of flooding, while Galveston, in Texas, was soaked on 18 different days.
NOAA warned that cyclical climatic conditions during 2018 and 2019 "may result in higher than expected flood frequencies" in around half of the coastal sites it measures.
The longer-term trend is even more certain, NOAA said, with melting glaciers, thermal expansion of sea water and altered ocean currents pushing the sea level steadily higher and causing further floods.