'Flooding prepared us to mobilise as a community'
Snaith, Goole DN14
East Cowick, Goole DN14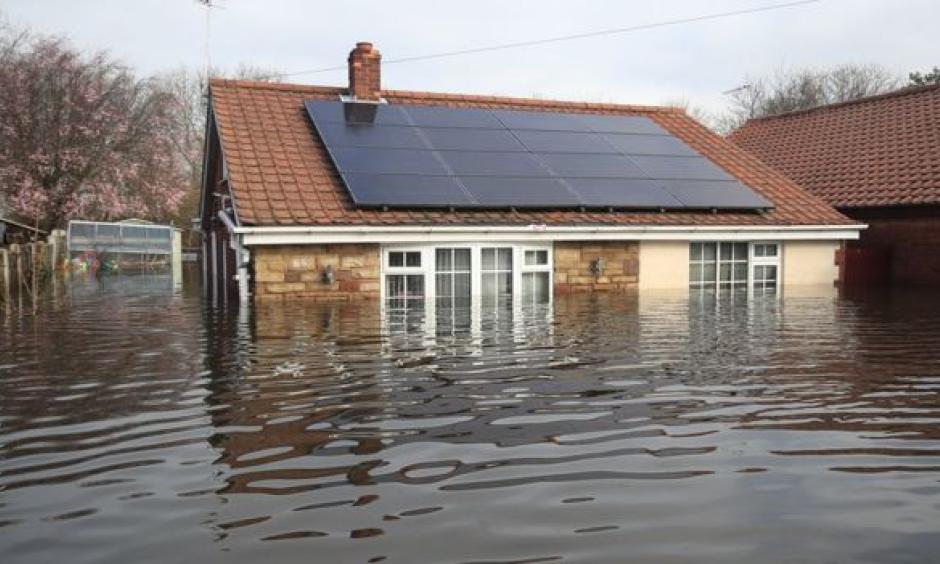 Climate Signals Summary: Climate change is increasing the frequency and intensity of extreme precipitation, and this increases the risk of flooding.
---
Article Excerpt: Support networks created during the floods last month have prepared communities in East Yorkshire to cope with the pandemic, a vicar has said.
Dozens of homes and businesses in Snaith and East Cowick were inundated in February when the River Aire burst its banks after heavy rainfall.
Rev Eleanor Robertshaw said the flooding "prepared us to mobilise as a community".
...
Kelsey Wilks's family home in Snaith was engulfed by 9ft (3m) of muddy floodwater with only the solar panelled-roof left visible.
She said having a local support group established weeks ago was probably "making it easier" for people in the area to rally round and help each other during the outbreak.
...
Despite seeing empty shelves in supermarkets, the local shops in Snaith and East Cowick were being "stocked well", she said.
"Because we know what it's like to have nothing, we're used to taking what we need.
"We've already had a big shock, we don't want any more."