Flooding from remnants of tropical storm traps Phoenix cars
,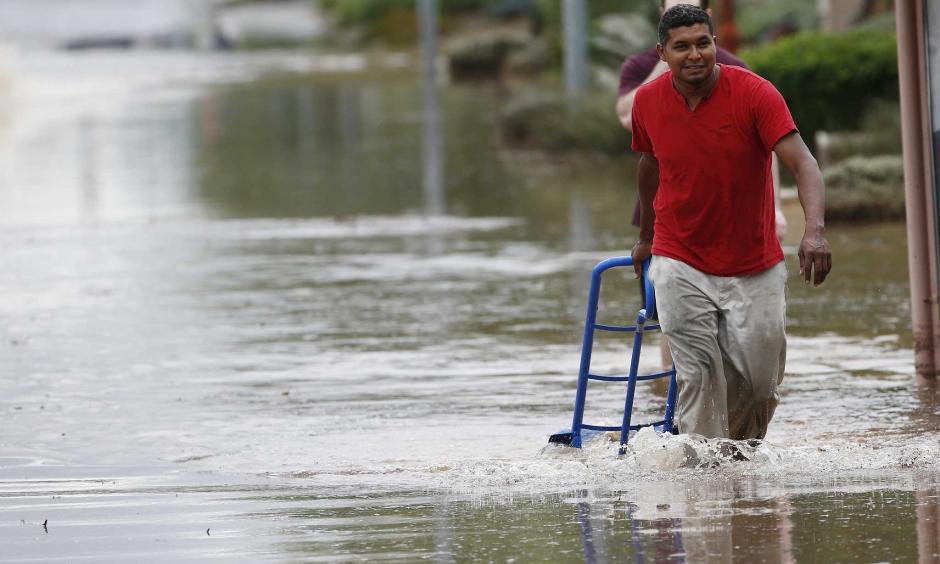 Remnants of a tropical storm drenched parts of the desert Southwest on Tuesday, trapping some drivers on swamped Phoenix streets as authorities prepared for possible flash flooding in Arizona, central Utah and elsewhere.
Rosa, a hurricane that was downgraded to a tropical storm and then to a tropical depression, reportedly killed one person in northwestern Mexico before moving north into the U.S.
The National Weather Service issued a flash-flood warning for the Phoenix area, saying that more than 2 inches (5 centimeters) of rain fell in metro Phoenix by midmorning and additional rain was expected. The day was the city's second wettest October day on record, the agency said.
...
The moisture from the storm was expected to move out of Arizona by Wednesday afternoon and bring rain to Utah and Colorado.
Flash-flood watches remained in effect for parts of those two states.
Utah Gov. Gary Herbert declared a state of emergency Tuesday evening in advance of potential flooding from the remnants of Rosa.
Herbert said communities near burn scars created by recent wildfires were at increased risk for flash flooding and debris flow.
On Monday, Herbert mobilized about 200 National Guard soldiers to prepare for potential flooding south of Salt Lake City. The soldiers were building flood berms and erecting barriers and sandbags.