Flooding Washes Out Roads In Northern Wisconsin
Ashland County, WI
Bayfield County, WI
Iron County, WI
Saxon Harbor, Wisconsin
,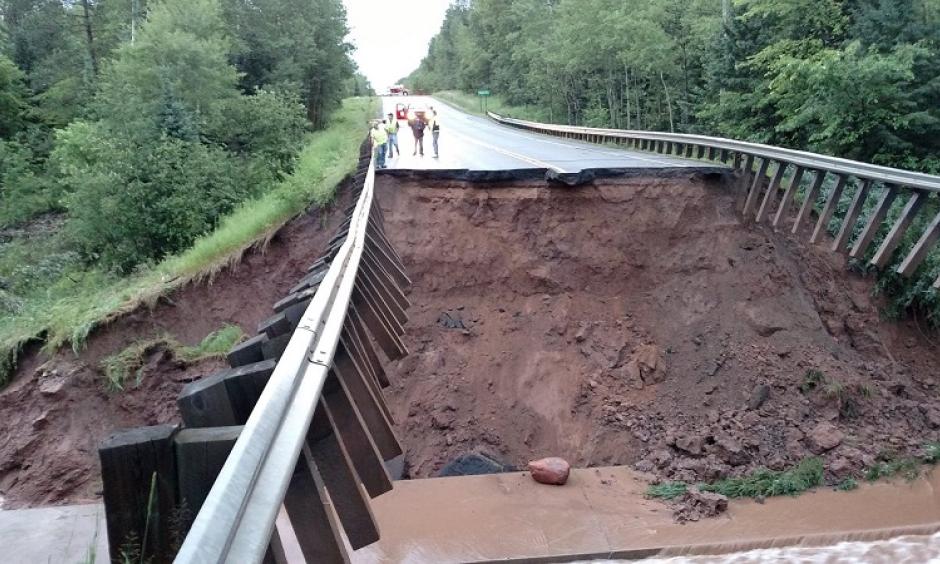 As much as 10 inches of rain fell overnight across parts of northern Wisconsin. Wisconsin Emergency Management spokesman Todd Pritchard said they're still getting an idea of the damage.
"Ashland, Bayfield and Iron counties were hit pretty hard on this one," he said. "We are getting reports that Saxon Harbor has some pretty substantial damage. A lot of boats that were in that area were damaged."
Carol Christenson, warning coordination meteorologist with the National Weather Service office in Duluth, said straight-line winds hit the harbor around 7:30 p.m. Monday.
"Anything over 70 to 80 miles per hour is not out of the question ... We're talking tornadic-strength winds," she said.
Eric Peterson, forest administrator for Iron County, said a few boats sank in the harbor and 19 boats were swept out into Lake Superior before they washed ashore west of the harbor.
"The harbor is essentially not there anymore," Peterson said