Florence Live Updates: Flooding Torments North Carolina
Wilmington, NC
Hoke County, NC
,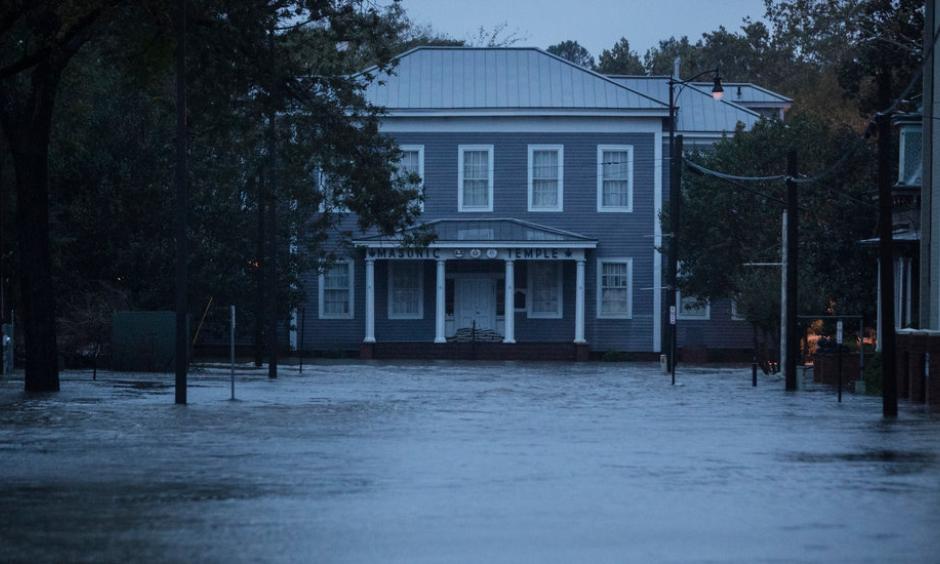 The center of Tropical Depression Florence has left the Carolinas. But the chaos that the storm unleashed is nowhere near finished.
Days of record-breaking rain have pushed rivers over their banks, and water levels — still rising in some places — are unlikely to recede fully for days. The authorities and volunteers in North and South Carolina are carrying out rescues by air and water, curfews are in effect, and many thousands of people remain out of their homes. Rescue workers near Charlotte were searching for a small child swept away by floodwaters.
Here are the latest developments:
Wilmington, N.C., a city of about 119,000 residents, has been cut off, with roads leading to it submerged. Emergency officials are making plans to deliver supplies to the city, but some worries, including a threat to water service, have lifted.
Evacuation orders are still being issued as rivers rise and dams are tested. The authorities in Hoke County, west of Fayetteville, told residents late Sunday to flee "due to the possible breach of the dam."
Parts of several rivers — including the Cape Fear, Little, Neuse and Rocky — are already in "major flood" stage and are rising. Flash-flood watches and warnings are in effect in many North Carolina towns, as well as in parts of South Carolina. Road closures are extensive, including to parts of Interstates 40 and 95.
Isolated tornadoes were also a threat on Monday, and forecasters issued about two dozen tornado warnings in North Carolina before 8 a.m.
The center of the depression was about 125 miles west-southwest of Roanoke, Va., early Monday, according to the National Weather Service. Forecasters expect the storm to produce "heavy and excessive rainfall over the next couple of days" as it moves northeast toward the Atlantic.
At least 17 deaths are being blamed on the storm.