Florence strengthens to hurricane and poses extreme threat to Southeast and Mid-Atlantic
,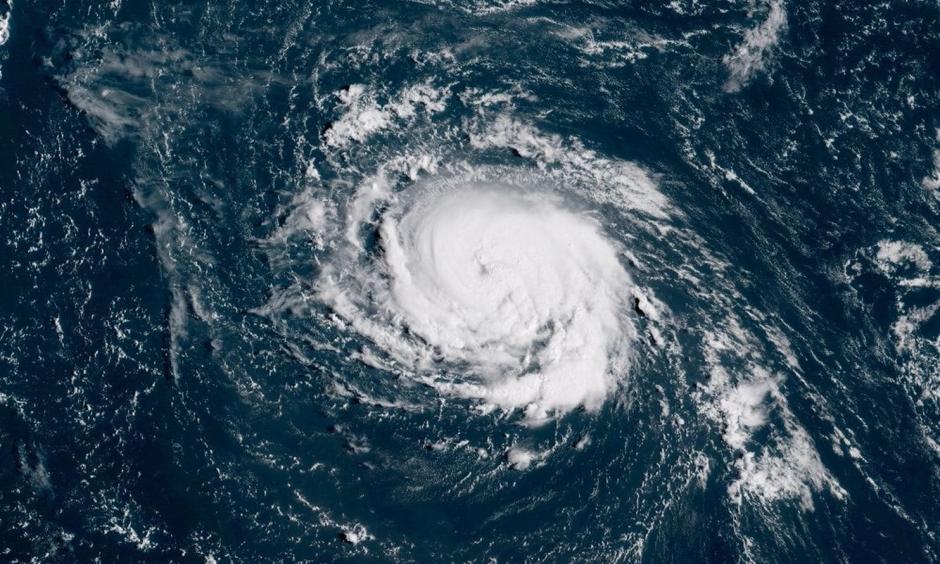 Florence is, again, a hurricane and is predicted to rapidly intensify to an "extremely dangerous" Category 4 storm by Tuesday as it starts to close in on the Southeast and Mid-Atlantic coast.
...
There is a real concern that the storm will slow or stall over the Mid-Atlantic on Friday through next weekend and produce disastrous amounts of rain, although it is too soon to pinpoint where.
"There is an increasing risk of two life-threatening impacts from Florence: storm surge at the coast and freshwater flooding from a prolonged heavy rainfall event inland," the National Hurricane Center wrote in its 11 a.m. update Sunday. Storm surge is the rise in ocean water above normally dry land at the coast, which can inundate homes, roads and businesses.
South Carolina, North Carolina and Virginia have declared a state of emergency to position money and resources for the storm.
The official forecast from the Hurricane Center brings the storm ashore in southeast North Carolina on Thursday night near Category 4 intensity, although that placement is within a large cone of uncertainty. Given possible deviations in the storm's exact path, residents from Florida to southern New England should monitor its progress.
The environment ahead of the storm for the next four days favors at least a Category 3 hurricane landfall on the Southeast coast by week's end. The storm will pass over warmer-than-normal ocean water, which will provide fuel. And there will be little wind shear to disrupt the thunderstorm development at its core. It is not out of the question that Florence could become a Category 5 hurricane at some point.
...
We are particularly concerned about the rainfall potential in the Mid-Atlantic. Models have come into agreement that a northward turn before reaching the United States is unlikely and that a building high-pressure zone north of the storm will cause it to slow or stall once it reaches the coast or shortly thereafter.
Florence could sit over some part of the Mid-Atlantic for several days, similar to what Harvey did last year over eastern Texas. It has the potential to dump unthinkable amounts of rain over a large area in the Mid-Atlantic and perhaps into the Northeast. Rainfall could begin Friday or Saturday and continue into the following week. Where exactly the zone of heaviest rain sets up is a big uncertainty. It could reasonably occur anywhere between the mountains and the coast.