Georgia Wildfire Prompts School Closures in Charlton County
,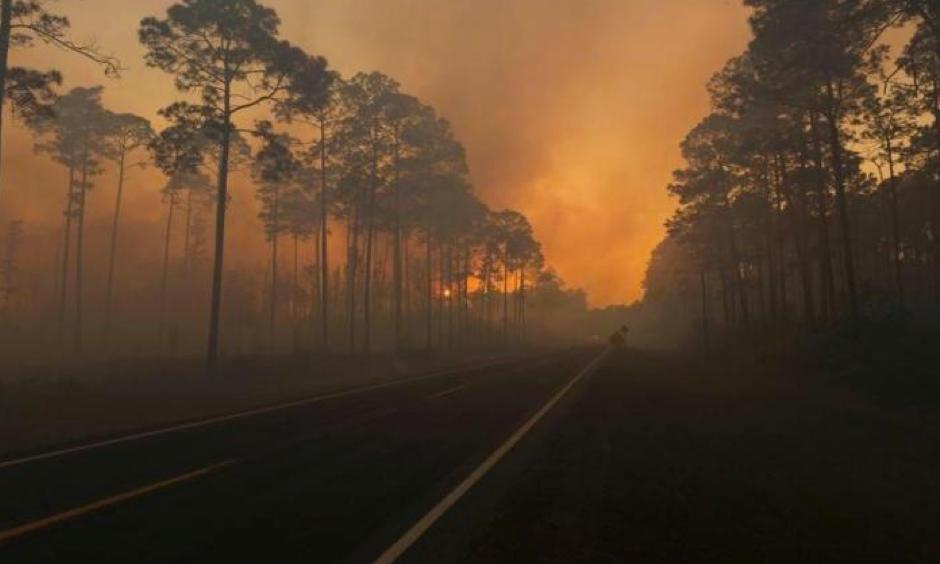 A wildfire that continues to burn in Georgia has prompted the cancellation of Monday classes, local officials announced Sunday.
Evacuations in the St. George area have led to the closure of Charlton County schools for both students and staff, according to a statement from the district. Firefighters are currently using St. George Elementary School as a staging area for firefighters.
According to Inciweb, the West Mims fire has scorched more than 185 square miles in the Okefenokee National Wildlife Refuge and is 12 percent contained. Dry, windy conditions Friday fanned the flames, causing it to grow more than 3,000 acres.
Conditions have not been ideal for firefighters attempting to control the blaze. Temperatures are warm, the air is dry and winds have been gusty out of the north, according to weather.com meteorologist Brian Donegan.
...
On Saturday, authorities issued a mandatory evacuation of at least 60 homes. The West Mims Fire Management Team told WTLV evacuations occurred on Highway 121 from Jim Crawford Loop Road to the town of St. George, Georgia.
The lightning-sparked fire was reported on April 6 and was located approximately 2.5 miles northeast of the Eddy Fire Tower in the Okefenokee National Wildlife Refuge, Inciweb reports.